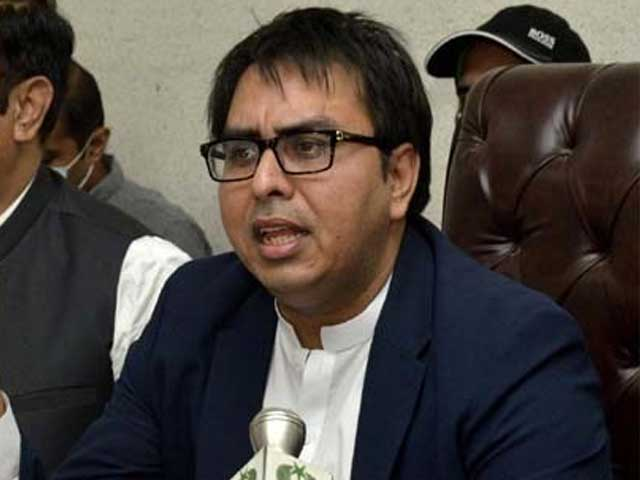 [ad_1]
A court in the federal capital issued bailable arrest warrant for Pakistan Tehreek-e-Insaf (PTI) leader Shahbaz Gill on Thursday in the case of inciting sedition in state institutions after rejecting his request for exemption from personal attendance.
Gill did not appear in the court. Additional Sessions Judge Tahir Abbas Supra expressed annoyance at his plea for exemption from personal attendance, saying that it appeared that the accused did not want the case to proceed further.
The judge said that Gill appeared healthy after getting bail and that he had been doing all sorts of political activities. It looked like Shahbaz Gill was running away from the trial, the judge added.
Special Prosecutor Rizwan Abbasi told the court that the accused appeared to be non-serious in this case. He requested the court to issue non-bailable arrest warrant for him. However, Gill's lawyer Shehryar Tariq informed the judge that Gill's health problems were diagnosed during check-up while he was on physical remand.
Tariq added that according to the medical report, Gill was suffering from asthma, adding that he would appear in court on the next hearing upon improvement in his health. Until then, the lawyer requested the court to accept his request for exemption from attendance.
Rejecting the request for exemption, the court issued a bailable arrest warrant for Gill and ordered him to deposit Rs200,000. The court then adjourned the indictment proceedings once again. Next hearing of the case will now be held on January 6.

[ad_2]
Source link