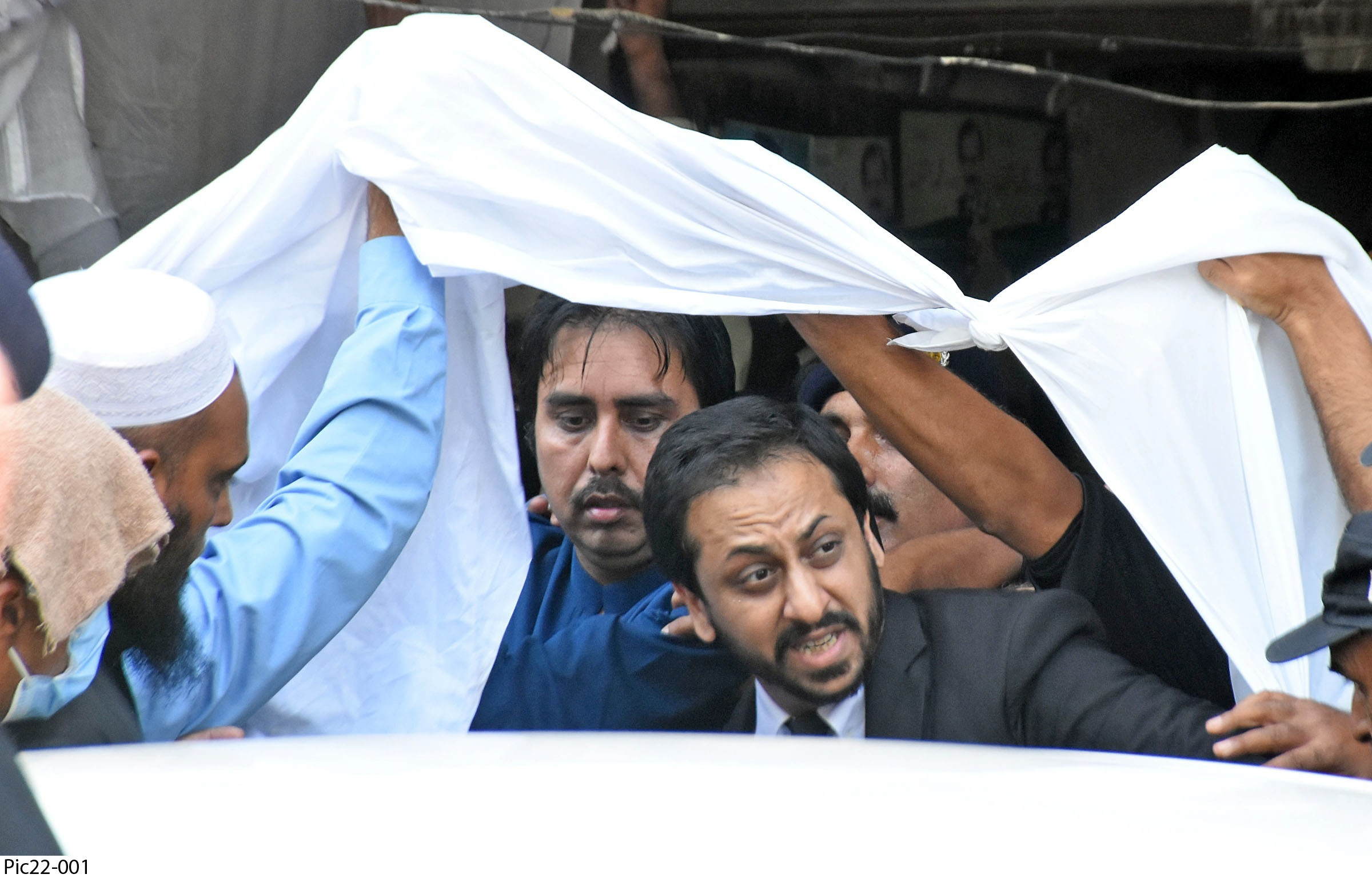 The Islamabad High Court (IHC) on Monday issued notices to SHO Kohsar and the city magistrate on the post-arrest bail application of Pakistan Tehreek-e-Insaf (PTI) leader Shahbaz Gill.
IHC Chief Justice Athar Minullah heard the plea earlier today and issued notices to the parties on Gill's request.
During the hearing, the petitioner's lawyers argued that Gill was arrested by the Kohsar police station on August 9.
Gill had filed a plea in the IHC seeking post-arrest bail last week. The plea maintained that on August 17, a medical board consisting of senior doctors of the Pakistan Institute of Medical Sciences (Pims) conducted an examination.
Read: Islamabad police recover pistol, satellite phone during raid at Gill's apartment
"According to the medical board of Adiala Jail and Pims, evidence of torture was found on the petitioner. Therefore, bail should be granted to the PTI leader till the final decision of the case," it added.
SHO Kohsar, the city magistrate and others were made parties in the petition.
Gill was arrested on August 9, after registration of a sedition case at the Kohsar police station of the federal capital over his controversial remarks against the military during a programme on a private TV channel.
Earlier, a district and sessions court of Islamabad had rejected the PTI leader's bail plea in the sedition case, stating that his statement was "sufficient for disturbing harmony and discipline" in the Pakistan Army.
According to the detailed order, Gill's counsel had also offered an apology for offending (the armed forces).
The PTI leader had also accepted the transcript of the programme, according to the prosecutor.
It was said that the accused had prima facie committed a crime under Section 131, which was a non-bailable offense and that there was solid evidence on record against him.


Source link