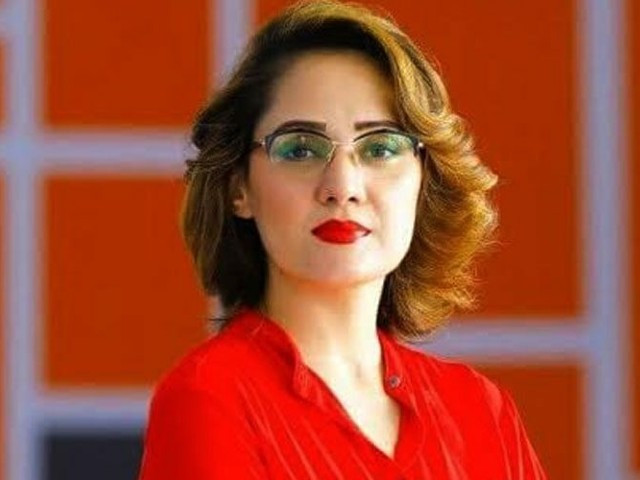 An additional district and sessions judge attached a half month's salary of an Investigation Officer (IO) over not complying with court's orders on a petition seeking case against anchorperson Gharidah Farooqi who allegedly hurt sentiments of Muslims by giving a statement about sacrificial animals on Eidul Azha.
"Perusal of record reveals that the instant petition is pending adjudication in this court since August 6, 2021 and the same is being adjourned for the summoning of comments, the report from the FIA but despite availing a number of opportunities the IO concerned has failed to submit comments which shows that the IO is willfully disobeying the lawful orders of this court. In view of the conduct of the IO, his half month salary is attached. It is again directed to the relevant IO to submit detailed comments by March 18 in person and in case of non-appearance legal action shall be taken against him," the court order stated.
Read more: In pictures: Muslims across the world celebrate Eidul Azha amid pandemic
It is worth mentioning that petitioner Mehar Irfan Jahangir had filed a petition through advocate Ghulam Mustafa Chaudhry who contended the court that accused Gharidah Farooqi has not only insulted and undermined the Islamic injunctions on the auspicious occasion of Eidul Azha but also incited Muslims to rebel against the Quranic injunctions and Sunnah of the Prophet (PBUH) and other Prophets (peace and blessings of Allah be upon them).
The counsel Chaudhry added that the sacrifice of animals is a permanent act of worship which the Almighty Allah has combined with prayer. He urged the court to register a criminal case against the accused Farooqi.
On July 21, Farooqi posted a tweet saying: "Spare an animal's life if you can. Embrace the philosophy behind the incident and the divine message, in your life, this day is not to mark meat eating. Love animals. Let them alive".
Spare an animal's life if you can.
Embrace the philosophy behind the incident and the divine message, in your life 🙏🏼
This day is not to mark meat eating.
Love animals. Let them live.
Eid Mubarak ✨💐
— Gharidah Farooqi (@GFarooqi) July 21, 2021
Later, the petitioner moved to the FIA cybercrime for getting registered an FIR against the accused anchorperson but all in vain. Later, he filed an application seeking registration of a case against the accused woman where the IO was directed to submit comments/report of this incident but he continued arguing that the petitioner is not visiting FIA's office as a result of which the inquiry is going pending.
Also read: Six celebrity Eid ul Azha looks we loved
Advocate Chaudhry presented relevant documents which proved the petitioner's presence at the FIA's office. He argued that the IO, in connivance with the accused party, is lingering on the matter one after another pretext, putting all onus on the petitioner's shoulders and misleading the court
He said that the IO has been issued notices but he did not bother to submit the report before the court or appear in the court. The conduct of the IO shows he has joined hands with the accused party, he added.


Source link