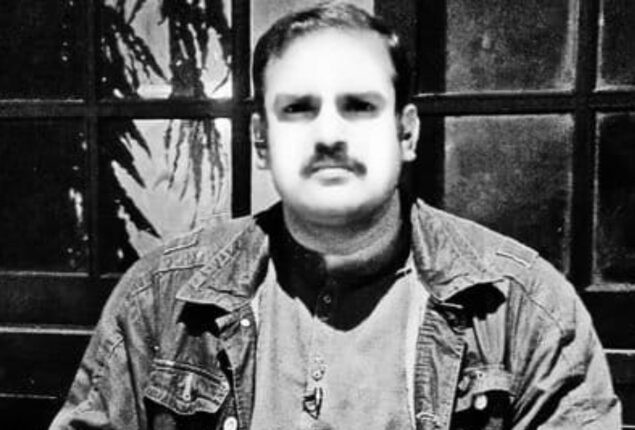 [ad_1]
A local court on Saturday approved a two-day physical remand of journalist Shahid Aslam, who was arrested by the Federal Investigation Agency (FIA) earlier in the day for his purported part in the leaks of former army chief General (retired) Qamar Javed Bajwa's personal tax data.
In November 2022, the tax information of Gen (retd) Bajwa's family was leaked. The image of the tax returns was taken from a deputy commissioner's computer.
Sources said that the scope of the inquiry has been widened and a probe with around one dozen officials of the level of chief commissioner has begun.
During the hearing today, the FIA prosecutor stated that the journalist sent data from the Federal Board of Revenue (FBR) outside of Pakistan. The FIA requested Aslam's physical remand.
In his defence, the journalist stated that the allegations against him were "baseless" and that he had been part of several international journalist organisations.
Aslam's lawyer Gulbaz Mushtaq stated that the journalist was kept in illegal detention for the past 24 hours.
The FIA prosecutor said that two individuals already accused in the case had claimed that Aslam had contact with the FBR.
Read ISPR slams nefarious campaign against Gen Bajwa, family
The journalist insisted that none of the four crimes listed in the first informant report (FIR) against him were pertinent to him and that he had neither taken nor forwarded any information.
The journalist's counsel requested that the court dismiss the case against Aslam, however, the prosecutor maintained that the proof was in Aslam's mobile phone and laptop.
The FIA prosecutor maintained that Aslam was not giving the agency his passwords and thus playing the role of a "facilitator" in the crime.
He questioned why the journalist was visiting the FBR and reiterated that Aslam acquired information.
After hearing the arguments, the judicial magistrate approved a two-day physical remand of the journalist.

[ad_2]
Source link