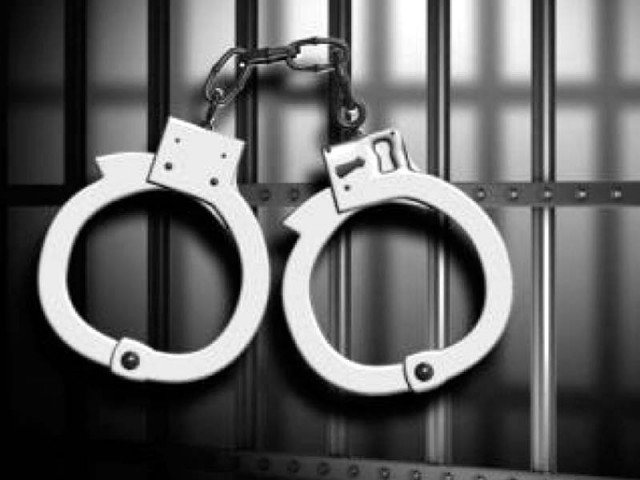 Police on Monday arrested a man and his wife for allegedly subjecting their minor niece to severe torture and inhuman treatment and registered a case against them in Karachi.
Shah Latif Town Police confirmed sexual abuse too following report from the office of the Karachi police surgeon late on Monday night.
According to Malir District SSP Irfan Bahadur, a case has been registered on the complaint of Rafiq Lashari, an uncle of the victim girl. The couple nominated in the FIR, Salman and his wife Samreen, have been arrested. Salman is the maternal uncle of the victim.
SSP Bahadur said that there are torture marks on the body of the child and she has been shifted to a hospital for medical aid. A special team will be formed to investigate the matter, the top officer of the Malir district said.
The complainant did not mention sexual abuse in the FIR, however, police conducted a full investigation, the SSP mentioned.
Read more: Pakistani couple arrested in Spain over daughter's 'honour killing'
The complainant said in his statement to the police, "My sister lives in Larkana while her six-year-old daughter has been with Salman for the last three months. My brother phoned our sister and told her that her daughter is ill. After hearing this, my sister came to Karachi on October 28 and saw that her daughter was critically injured. There were torture marks on her body. Salman and his wife Samreen tortured the girl with knife and also poured hot water on her. They wanted to kill the young girl."
The complainant further mentioned, "My sister told me about the incident and now me and my sister Amna (girl's mother) are in police station to lodge an FIR against Salman and his wife Samreen. We need legal action against them."
On Rafiq's complaint, Shah Lateef Town police registered case number 1,255 of the year 2022 under section 324 and 337 A (34) and handed it over to the investigation police.
According to Dr Summaiya Syed Tariq evidence of rape with six-year-old girl (Q) were found in the initial examination besides torture marks on her body. "The child is in a shock. We have taken samples for DNA test and other detailed examinations. Things will be clear the lab reports," she said.
Meanwhile, the Sindh IG said that the accused deserve no sympathy. These cruel people should be dealt strictly under the law. He instructed the SSP Malir to complete the investigation at the earliest so that appropriate punishment should be given to the beasts.


Source link