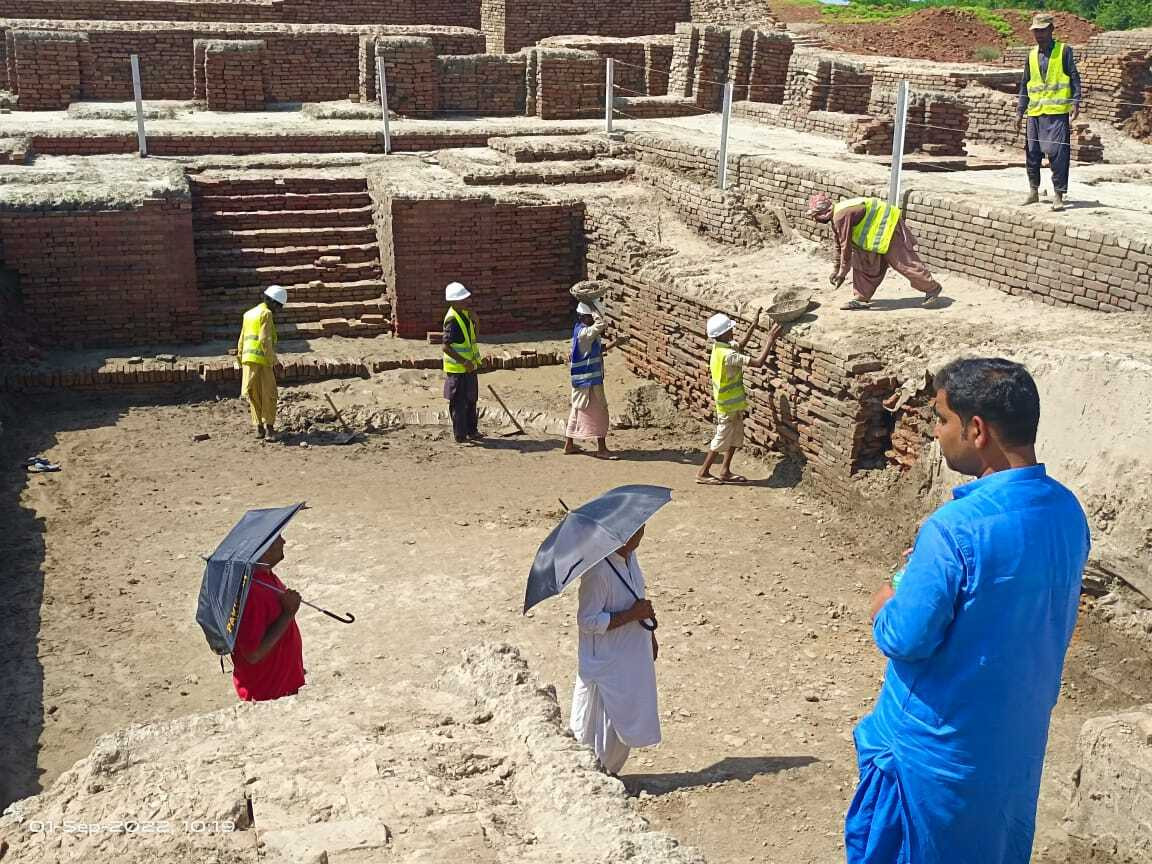 The two-month-long devasting monsoon rainfall has damaged several archeological sites, including the ancient Indus Valley civilisation site of Mohenjo Daro.
Situated on the right bank of the Indus river, the site did not flood but still sustained damage from the torrential downpours.
Reacting to the situation and to ensure further damage did not occur at the site, officials have sent experts to Mohenjo Daro to start repair work.
According to sources, the Sindh Culture, Tourism and Antiquities Department is under immense pressure from different organisations claiming that the government is failing to preserve all heritage sites.
Read: Rain, flood threaten archeological, heritage sites
"We know the value of the sites in Sindh and are working for preserving and protecting all the sites," a senior official of the department told The Express Tribune.
Emergency preservation work has been started at various archaeological and heritage sites and monuments including Mohenjo Daro, the tomb of Mian Ghulam Shah Kalhoro, the tomb of Mian Ghulam Nabi Kalhoro and the tombs of the Talpur Mirs in Hyderabad.
However, officials have been unable to start conservation work at some sites due to flooding and are waiting for the waters to recede.