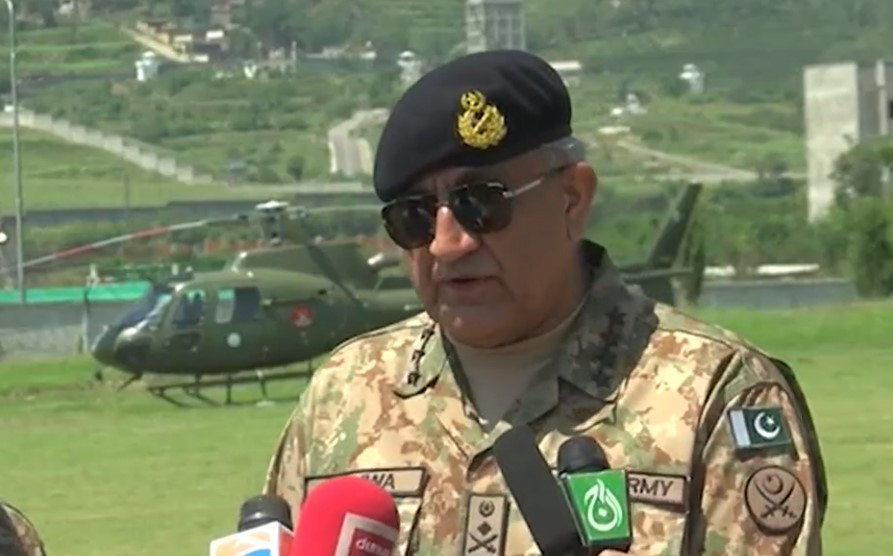 Chief of Army Staff (COAS) General Qamar Javed Bajwa on Friday visited Multan and interacted with officers and men of the Garrison on Friday, the military said.
While interacting with strike formations' troops, the army chief commended their extraordinary professional competence and devotion to duty in the service of motherland, the Inter-Services Public Relations (ISPR) said in a statement.
Earlier on arrival, Gen Bajwa was received by Commander Southern Command Lieutenant General Akhtar Nawaz Satti.
The army on Thursday put to rest all speculations of yet another extension for the incumbent chief, as its official media wing confirmed that General Bajwa had kicked off farewell visits.
"General Qamar Javed Bajwa, Chief of Army Staff (COAS) visited Sialkot and Mangla garrisons as part of his farewell visits to various formations," read a statement issued by the ISPR.
Also read: ISPR puts to rest COAS extension rumours
Despite the chief military spokesperson having already confirmed that General Bajwa will not be seeking another extension, speculations regarding the incumbent chief staying on were rife in recent weeks.
There were rumours that General Bajwa will be given a short extension, while vice chief of army staff will be appointed.
However, the ISPR's latest statement made it abundantly clear that the incumbent COAS will formally take off his uniform on November 29.
This will end his six-year tenure, during which Pakistan saw many developments, both on the internal and external fronts.


Source link