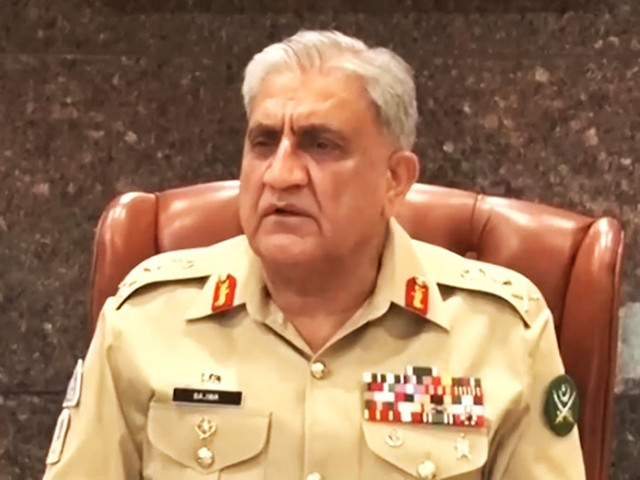 Pakistan Army played a vital role along with the government and other national institutions to complete the Financial Action Task Force (FATF) action plans, paving the way for removal from global financial watchdog's grey list, the military chief said on Friday.
DG ISPR Major General Babar Iftikhar, in a Twitter post, said completion of FATF's Anti-Money Laundering (AML) and Counter Terror Financing (CFT) action plans by Pakistan is a great achievement and a monumental effort paving way for whitelisting.
"Core cell at GHQ [General Headquarters] which steered the national effort & civil-military team which synergised implementation of action plan made it possible, making Pak proud," he quoted Chief of Army Staff (COAS) Gen Qamar Javed Bajwa as saying.
Completion of FATF AML /CFT action plans by Pak is a great achievement. A monumental effort paving way 4 whitelisting. "Core cell @ GHQ which steered the national effort & civil – military team which synergised implementation of action plan made it possible, making Pak proud"COAS
— DG ISPR (@OfficialDGISPR) June 17, 2022
The special cell at the GHQ headed by the DG military operations was established in 2019 on the orders of the COAS after consultation with the then government.
When the military cell took over the responsibility, only five items of the FATF points were completed. This cell established comprehensive mechanism between more than 30 departments, ministries and agencies to ensure implementation of these policies.
The GHQ cell formulated a comprehensive strategy and a detailed roadmap to address the concerns of FATF and completed its action plan, well before the timelines set by the global watchdog.
Also read: FATF 'kick-starts' process to remove Pakistan from grey list
Both the FATF's action plans comprised a total 34 action items, all of them stood addressed in June 2022, after four years of consistent implementation of AML and CFT systems.
India tried its level best to blacklist Pakistan but Pakistan Army foiled this conspiracy. FATF granted 27-point action plan focused on Terror Financing (TF) out of which all 27 points are completed and seven points focused on Money Laundering (ML) are also completed.
FATF teams will undertake 'onsite visit' soon to check sustainability and irreversibility of AML/ CFT systems in Pakistan by September 2022, which will lead to white listing by October 2022.
The GHQ cell has strengthened its AML and CFT regime to counter vulnerabilities and threat as envisaged during the National Risk Assessment.
The army's cell demonstrated significant increase in ML investigations and prosecutions during the last 13 months and reported more than 800 cases of money laundering.
Also read: Imran Khan credits Hammad Azhar, his team for 'successful FATF compliance'
The cell demonstrated substantial increases in the number and value of assets seized over this reporting cycle, with 71% increase in number of assets and 85% increase in value of assets seized.
FATF acknowledged the progress of Pakistan on listings of designated individuals when UNSC accepted the listing proposal for UNSC 1267 related to one individual.
Due to continued improvements by this cell in AML and CFT systems in the country, terror financing and money laundering has been reduced in Pakistan over the period of last four years and stringent mechanisms are in place to defy any future threats.
Overall progress made by Pakistan in last two years
Pakistan has enacted standalone MLA Act 2020 with substantial increase in processing of formal/ informal Mutual Legal Assistance (MLA) requests. Pakistan has processed a total of 26,630 international cooperation requests.
FBR has established a dedicated Designated Non-Financial Business and Professions (DNFBP) directorate to monitor AML/CFT compliance by real estate agents and Jewellers operating in the country.
The FBR has undertaken massive activity verifications of more than 22,000 potential DNFBPs and imposed monetary penalties worth Rs351 million on the non-compliant DNFBPs.
FBR has completed offsite supervision of more than 1,700 DNFBPs, and in process to include real estate sector under the folds of compliance.
Securities and Exchange Commission of Pakistan (SECP), completed its enforcement actions on all types of legal persons and arrangements. A total of 146,697 Legal Persons/ legal arrangements (LPLAs) were inspected and penalties worth Rs2,388 million were imposed on con-compliant LPLAs.
Money Laundering (ML) investigations have increased to 123% whereas as ML prosecutions have almost tripled, during the last one year.
Pakistan has provided a comprehensive outline of the ongoing Terror Financing (TF) and Targeted Financial Sanctions (TFS) efforts undertaken by federal and provincial authorities.


Source link