CM points out imbalanced ratio of healthcare professionals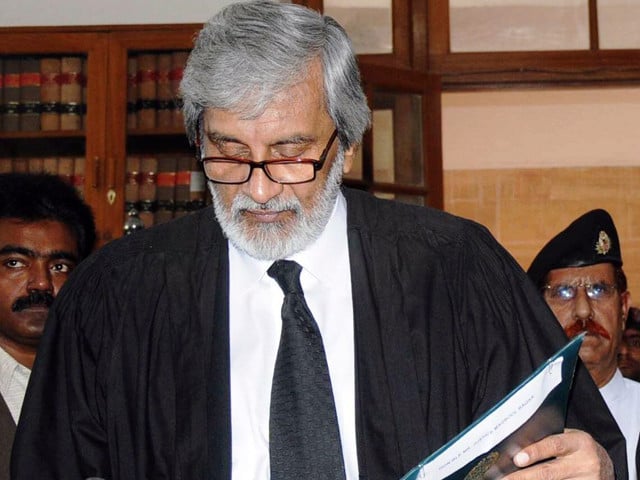 KARACHI:

Sindh Caretaker Chief Minister Justice (retd) Maqbool Baqar has underlined the need to address the imbalanced ratio of healthcare professionals in Pakistan, noting an overemphasis on producing doctors rather than nurses, midwives, LHVs, and medical technicians.
While speaking at the launch of the Skill Lab for Paediatric & Neonatal Care Technician Course at the College of Nursing, Kohi Goth, Malir, he expressed optimism about overcoming this challenge. "I am glad that today, at least, we have taken a step to overcome this challenge by launching the Skill Lab," he stated.
The event was attended by prominent figures including Prof Tipu Sultan, Chairman of Atia & Zafar Foundation and Charitable Trust, Dr Shershah Syed, Chief of the Field Office of UNICEF, Sindh, Prem Bahadur Chand, Deputy Mayor Salman Murad, and others.
The CM acknowledged the significant contributions of Kohi Goth Women's Hospital, highlighting its role in providing essential services to the most deserving people, both nationally and globally. He expressed satisfaction in witnessing the remarkable work done by the hospital's staff, from doctors to essential personnel.
Highlighting the healthcare challenges in Pakistan, the interim CM expressed concern over the country's high child mortality rate, particularly in newborns. "One in every 14 children in the country does not survive to his fifth birthday," he deplored, emphasising the need for appropriate and timely preventive and curative measures.
Read Reconduct of MDCAT exam recommended
The establishment of the College of Nursing and the introduction of the Skill Lab for Paediatric & Neonatal Care Technician Course mark a significant step towards addressing the shortfall of nurses, LHVs and other necessary medical staff. "This institution will produce quality paediatrics and neonatal technicians, contributing to the reduction of child and newborn mortality," he stated.
He extended his gratitude to UNICEF for supporting the Department of Health in improving the quality of health facilities. He affirmed the Sindh government's commitment to addressing healthcare challenges.
Speaking at the event, Prof Tipu Sultan highlighted that Kohi Goth Women's Hospital provides free-of-cost treatment to women and children, conducting an average of 600 deliveries every month. He added that nursing and other technical courses are being imparted free of cost.
During his visit, CM Baqar interacted with under-training nurses and technicians, emphasising the importance of their role in the healthcare system.
Published in The Express Tribune, November 15th, 2023.