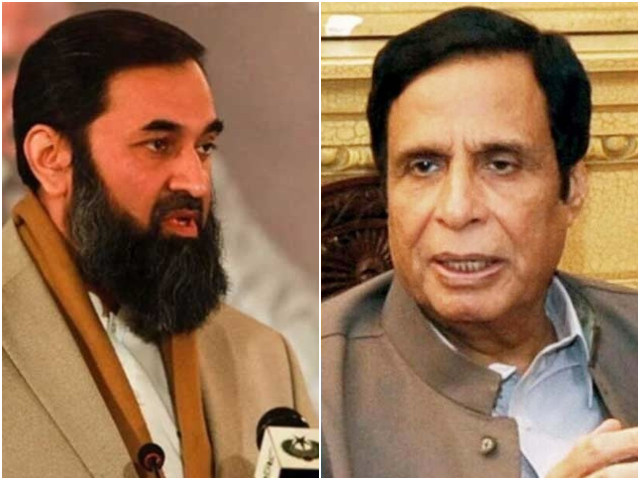 [ad_1]
Punjab Chief Minister Chaudhry Pervaiz Elahi has signed the summary for the dissolution of Punjab Assembly and forwarded it to Governor Balighur Rehman.
"I Parvez Elahi Chief Minister of Punjab, hereby advise you to dissolve the provincial assembly," read the summary issued by CM Elahi on Thursday.
Following weeks of political turbulence in Punjab, CM Elahi proved his majority in the provincial assembly, winning the much-hyped vote of confidence amid ruckus and opposition's boycott in the early hours of Thursday.
The vote of confidence that commenced after midnight concluded with the Pakistan Muslim League-Quaid (PML-Q) and Pakistan Tehreek-e-Insaf (PTI) coalition showing majority in the provincial legislature with the support of 186 lawmakers – the minimum number of votes required to win the trust vote.
Also read: After much ado, Elahi proves majority
The development came after CM Elahi met PTI chief Imran Khan at his Zaman Park residence in Lahore earlier today.
In the meeting, the two leaders discussed the dissolution of the Punjab Assembly and the course of action following the dissolution, according to Express News.
Addressing the press conference in Lahore, PTI leader Fawad Chaudhry confirmed the development saying that PTI chief Imran Khan has fulfiled his promise to dissolve the assemblies. "Now PTI will go into elections and Pakistan is heading towards general elections."
After Punjab Assembly, the Khyber-Pakhtunkhwa Assembly will also be dissolved, he added.
Fawad said that a letter has also been written to PML-N leader and Opposition Leader in Punjab Assembly Hamza Shehbaz for the formation of caretaker government in the province.
Also read: Governor Punjab retracts Elahi's de-notification order, LHC told
Meanwhile, K-P government spokesperson Barrister Saif said that the advice to dissolve the provincial assembly will be sent to the governor a day after tomorrow (Saturday).
"The Punjab Assembly will be dissolved in 48 hours after which Chief Minister Mahmood Khan will send an advice to the governor for the dissolution of the [K-P] Assembly, he added.
The spokesperson said a letter will be written to the opposition leader in the K-P Assembly Akram Khan Durrani for an interim set-up in the province.
"Now the 'imported government' has no choice but to hold fresh elections," he remarked.

[ad_2]
Source link