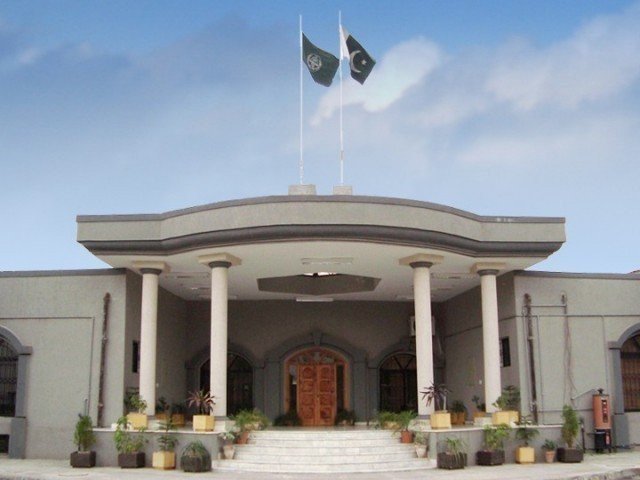 Chief Justice (CJ) Athar Minallah on Friday said, while hearing a case concerning harassment of journalists, that the court does not believe in contempt of court laws.
"I am myself unaware of the things the respectable journalists are saying," said the chief justice. Urging the journalists to come forward "if there is truth to anything", the judge also said, "say what you will, for the past three years criticism has been the strength of this court but no one can be influenced [in the court]".
"Everyone is free to speak their mind, this court grants you the freedom for it," he added.
Read 'State failed to give rights to citizens,' IHC remarks in land compensation case
"This court is not afraid of anything," added Justice Minallah.
"You may understand it as freedom of expression but I assert once again that this is the accountability of this court," he lamented.
Dismissing rumours against the court, he said that "this court has neither allowed anyone to approach it nor has it been in contact with anyone".
CJ Minallah also said that he felt "happy" that despite "everyone running campaigns, nobody can influence this court".
"The truth reveals itself over time itself," he said as he urged the journalists to do some soul searching themselves.
"A court is always known by the decisions it makes," said the chief justice, "narratives are made, do what you want to; [but] the court will do [its job] as it has been".
"Ask yourself this, however, where are we taking this state?" retorted the judge.
Read More Gill moves IHC for bail in sedition case
"This court does not believe in contempt of court laws; even if someone is saying something wrong, let them say it," he added saying that "the only rebuttal to fake news is more speech".
It is pertinent to note that the IHC had expressed dissatisfaction with former prime minister and Pakistan Tehreek-e-Insaf (PTI) Chairman Imran Khan's written response to a contempt of court notice and ordered him to submit the second reply in seven days.
The PTI Chairman and deposed premier Imran Khan had responded to a show-cause notice issued to him by the IHC in a contempt case and offered to "take back" the controversial remarks he had made against district and sessions judge Zeba Chaudhry during a PTI rally at F-9 Park in Islamabad earlier this month.
In June, the IHC had dismissed a petition seeking contempt of court proceedings against Prime Minister Shehbaz Sharif and other members of the incumbent government, in lieu of the PTI long march.
The IHC had also dismissed the petition seeking contempt of court proceedings against Pakistan Muslim League-Nawaz leaders Maryam Nawaz and Shahid Khaqan Abbasi, declaring it inadmissible in November last year.


Source link