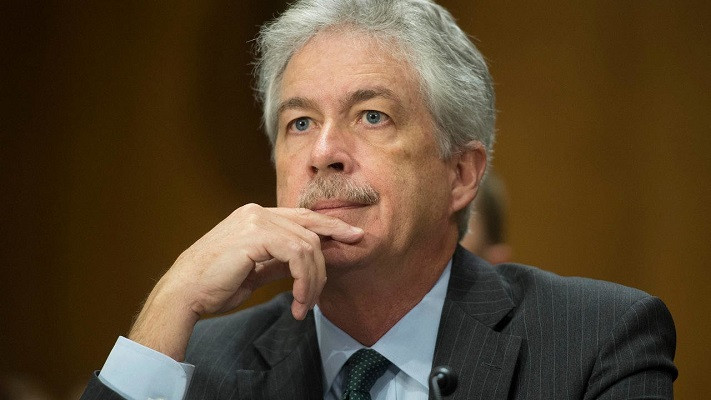 The United States is "confident" that China is considering providing lethal equipment to support the Russian forces invading Ukraine, according to CIA director William Burns.
Such a step by China would be "a very risky and unwise bet," the intelligence chief said in an interview aired Sunday on CBS's "Face the Nation."
"I hope very much that they don't."
CIA Director William Burns says the U.S. is "confident" that China is "considering the provision of lethal equipment" to aid Russia's invasion of Ukraine. Burns told @margbrennan that the U.S. is hoping to "deter" Beijing from making a "very risky and unwise bet." pic.twitter.com/9iD5XLGAy0
— Face The Nation (@FaceTheNation) February 25, 2023
His comments, along with others on Sunday by national security adviser Jake Sullivan, constituted the latest blunt US warning to China to stop short of providing lethal weaponry to Russia.
But both Burns and Sullivan made clear that the United States has yet to detect signs that any weaponry has been shipped.
"We actually haven't seen them take a final decision… and we haven't seen the aid be provided to Russia," Sullivan said on CNN's "State of the Union."
"So we will watch carefully, we will be vigilant."
China is considering sending drones and munitions to Russia, according to a report in the Wall Street Journal.
Such a move, which China has denied, could have a major impact on the year-old conflict.
Given the high stakes, Burns said both Secretary of State Antony Blinken and President Joe Biden "have thought it important to make very clear what the consequences of that would be."
Biden said on Friday that he does not "anticipate a major initiative" from China to provide weapons to Russia.
But his comments came days after Blinken told CBS that China was "considering providing lethal support" to Moscow, ranging "from ammunition to the weapons themselves."
Laying out possible consequences for China should it move to arm Russia, Biden said he had told Chinese President Xi Jinping last summer that there would be dire economic repercussions.
"Without any government prodding, 600 American corporations left Russia — from McDonald's to Exxon — across the board," he said he told Xi.


Source link