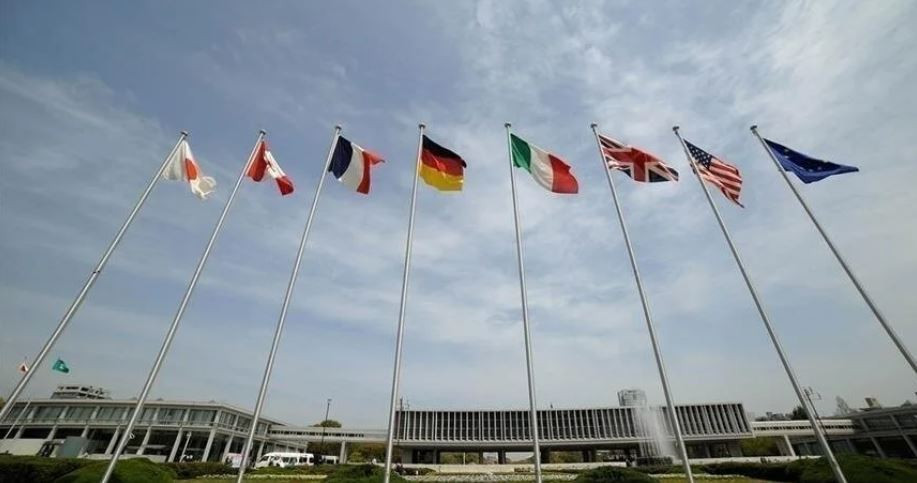 China and Japan are set to host two major events of the China-Central Asia summit and the Group of Seven (G-7) summit, respectively, this week.
Leaders of the G-7 countries will arrive in Hiroshima city of Japan to attend the G-7 Summit on May 19-21.
According to the official G-7 website, Japanese Prime Minister Kishida Fumio will host US President Joe Biden, Italian Prime Minister Giorgia Meloni, Canadian Prime Minister Justin Trudeau, French President Emmanuel Macron, UK Prime Minister Rishi Sunak, German Chancellor Olaf Scholz, European Council head Charles Michel, and European Commission President Ursula von der Leyen, while leaders from Australia, India, Indonesia, and South Korea are also invited to attend the summit.
According to the agenda, the G-7 leaders are expected to discuss the ongoing Moscow-Kyiv war, and issues of nuclear disarmament and non-proliferation, climate and energy, food, health, gender, human rights, digitalization, and science and technology.
Also read: The Chinese era
"Ukraine: Russia's aggression against Ukraine is a challenge to the rule-based international order and the G7 has responded in a united manner. The G7 will continue to strongly promote sanctions against Russia and supports for Ukraine," the group said in the agenda published on its website.
"Indo-Pacific: The G7 will reaffirm and strengthen cooperation on the 'Free and Open Indo-Pacific'," it added.
The leaders will also discuss issues such as resilient supply chains, non-market policies and practices, and economic coercion, as well as the climate and energy issues to show a blueprint for various pathways toward resilient transitions while calling on major emitters to make further efforts.
In 2022, Germany hosted the G-7 summit.
China-Central Asia summit
Meanwhile, Chinese President Xi Jinping will host the leaders of five Central Asian countries on May 18-19 in the Xi'an city of China's northwestern Shaanxi province.
The China-Central Asia summit will be attended by Kazakh President Kassym-Jomart Tokayev, Kyrgyzstan's President Sadyr Japarov, Tajik President Emomali Rahmon, Uzbek President Shavkat Mirziyoyev, and Turkmenistan's President Serdar Berdimuhammedov, according to the Chinese Foreign Ministry.
This is the first-ever in-person summit between the leaders of China and five Central Asian republics since the establishment of diplomatic relations between Beijing and these countries, the state-run Global Times reported.
During the two-day summit, the leaders are expected to discuss the enhancement of economic cooperation, security issues, and the Ukraine crisis.


Source link