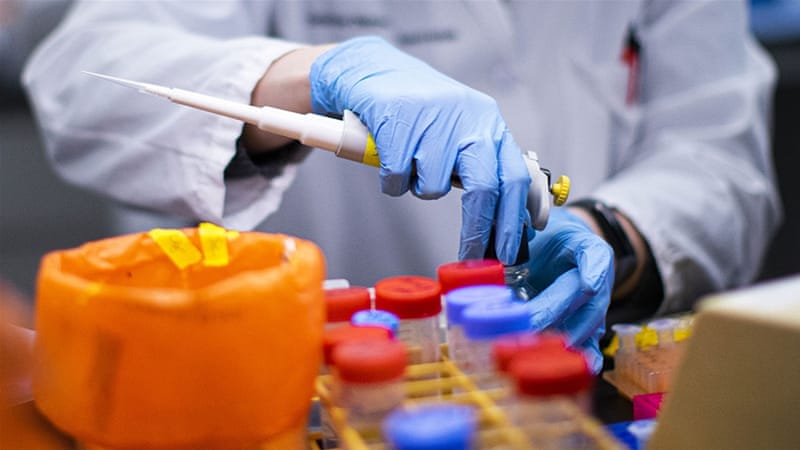 Pakistan received another donation of 100,000 Covid-19 testing kits and sample releaser buffer from Chinese companies, as the country recorded a declining disease trend in the single-day tally of new cases and the fatality rate during the past 24 hours.
The Covid kits were handed over to Pakistan's Ambassador Moinul Haque at a ceremony at the Pakistan embassy in Beijing on Friday. The ceremony was especially organised to mark the 70th anniversary of the establishment of diplomatic relations between the two countries.
The ceremony was attended by China-Pakistan Friendship Association Chairman Sha Zukang, Chinese Peoples Association for Friendship with Foreign Countries (CPAFFC) Vice President Li Xikui, China Friendship Foundation for Peace and Development Secretary General Wang Longshe, Wuhan EasyDiagnosis Biomedicine Co Deputy General Manager Wang Rui and others.
Read China's Covid-19 outbreak developing rapidly: report
Thanking Chinese enterprise for the generous gift, Ambassador Haque paid rich tribute to Chinese people and government for supporting Pakistan in its fight against the Covid-19 pandemic. He added that Pakistan and China stood together amid the crisis and extended to each other utmost support.
In his speech, Li Xikui said that CPAFFC would continue to meet Pakistan's critical needs in the future as well. Ambassador Sha Zukang said that anti-pandemic cooperation between Pakistan and China had been beneficial to both the countries.
In Islamabad, the National Command and Operation Centre (NCOC) – the nerve centre of the country's fight against the pandemic – said that the national Covid positivity ratio during the past 24 hours came down to 1.01% from 1.3% recorded the other day.


Source link