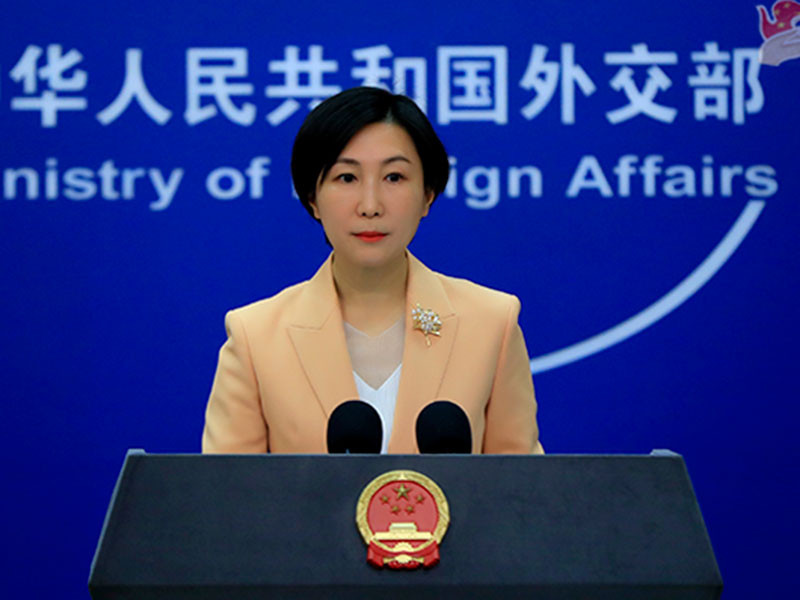 China on Thursday called remarks by US Treasury Secretary Janet Yellen "irresponsible" and "unreasonable" after Yellen said Beijing's lending activities leave developing countries "trapped in debt."
Yellen on Wednesday said she was concerned by some of China's activities globally, particularly it's lending to developing countries. She told US lawmakers in a hearing that Washington was working hard to counter China's influence in international institutions and in lending to developing nations.
China has lent hundreds of billions of dollars to build infrastructure in developing countries, but lending has tailed off since 2016 as many projects have failed to pay the expected financial dividends.
"I am very, very concerned about some of the activities that China engages in globally, engaging in countries in ways that leave them trapped in debt and don't promote economic development," Yellen said on Wednesday.
In response, the Chinese government on Thursday said the debt problems of the world were made worse by the United States due to what Beijing called an "unprecedented rate" of interest rate hikes by the US Federal Reserve.
"We do not accept unreasonable accusations from the United States," Chinese Foreign Ministry spokesperson Mao Ning said in a news briefing on Thursday.
"The United States should take practical actions to help developing countries, instead of pointing fingers at other countries and making irresponsible remarks," Mao added.
China says it has always followed international rules and carried out investment and financing cooperation with developing countries with openness and transparency.
China spent $240 billion bailing out 22 developing countries between 2008 and 2021, with the amount soaring in recent years as more have struggled to repay loans spent building "Belt and Road" infrastructure, a recently published study showed.
China is negotiating debt restructurings with countries including Zambia, Ghana and Sri Lanka and has been criticised for holding up the processes. In response, it has called on the World Bank and International Monetary Fund to also offer debt relief.


Source link