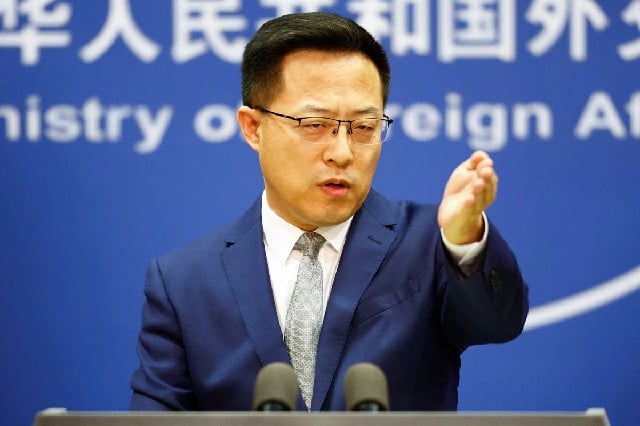 China's foreign ministry called on World Health Organisation (WHO) head Tedros Adhanom Ghebreyesus to avoid making "irresponsible" remarks, after he said China's zero-Covid policy was not sustainable.
Speaking at a regular news conference in Beijing on Wednesday, foreign ministry spokesperson Zhao Lijian defended China's measures on fighting the pandemic and said China hopes the WHO Director-General can view China's Covid policies objectively.
On Tuesday, Ghebreyesus said, "We don't think that it is sustainable considering the behaviour of the virus and what we now anticipate in the future."
Also read: WHO chief says China's zero-Covid policy not 'sustainable'
He had added, "We have discussed this issue with Chinese experts. And we indicated that the approach will not be sustainable… I think a shift would be very important."
The official had further said increased knowledge about the virus and better tools to combat it also suggested it was time for a change of strategy.
The comments came after China's leaders repeated their resolve to battle the virus with tough measures and threatened action against critics at home even as strict and prolonged lockdowns exact a heavy toll on the world's second-largest economy.