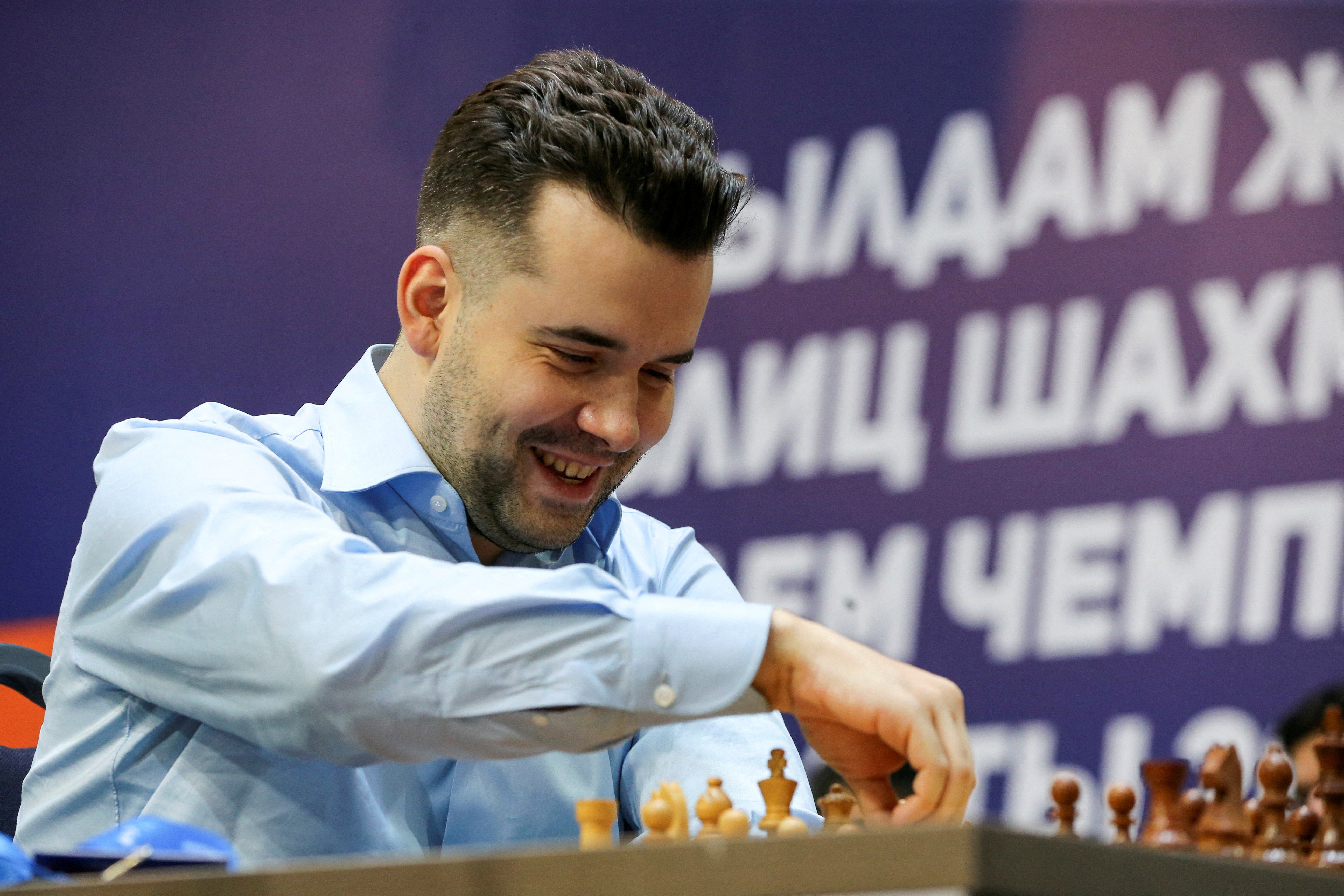 Chess will crown a new world champion when Ian Nepomniachtchi and Ding Liren begin their battle on Sunday in the shadow of incumbent Magnus Carlsen, who voluntarily relinquished the title he held since 2013.
Carlsen has spent more than a decade as the world's top-ranked player and crushed Russia's Nepomniachtchi in 2021 in the last of his four successful title defences. The Norwegian, 32, said last year he lacked the motivation for another tilt.
Nepomniachtchi, also 32, will compete under the neutral flag of the world governing body (FIDE) when he takes on China's Ding for the vacant title and a 1.2 million euros ($1.31 million) winners' prize in the best-of-14 contest in Astana, Kazakhstan.
World number two Nepomniachtchi won the Candidates' Tournament with a round to spare while third-ranked Ding, 30, qualified as the runner-up. Neither has held the world title before – a first for the championship.
"I can write my name in history," Ding, the first Chinese player to contest the men's world title, told reporters on Saturday. "If I can do that, it will be a huge glory." Nepomniachtchi initially went toe-to-toe with Carlsen in the 2021 contest but faded badly after his defeat in the marathon sixth game.
He remained tight-lipped when asked how he had changed his strategy for a second shot at the title.
"It's too early to reveal that," said Nepomniachtchi, who will start with the white pieces in the first game.
The last time the undisputed champion did not play in the game's showcase was in 1975, when American Bobby Fischer decided against defending his title due to disagreements with FIDE, who awarded it to challenger Anatoly Karpov of the Soviet Union.
Former world champion Garry Kasparov, who enjoyed a dominant 15-year title reign from 1985-2000, described the showdown between Nepomniachtchi and Ding as an "amputated event" but conceded it would still be a "great show".
"I can hardly call it a world championship match," Russian Kasparov said last month.
"For me, this world championship match should include the strongest player on the planet, and this match doesn't.
"It doesn't diminish the achievements of Nepo and Ding, who qualified fair and square to play this match."
Victory for Nepomniachtchi would hand the title to a Russian for the first time since 2007 when Vladimir Kramnik lost his crown, while a Ding triumph would give China the men's and women's titles. Current women's champion Ju Wenjun is scheduled to play a title match against compatriot Lei Tingjie in July.


Source link