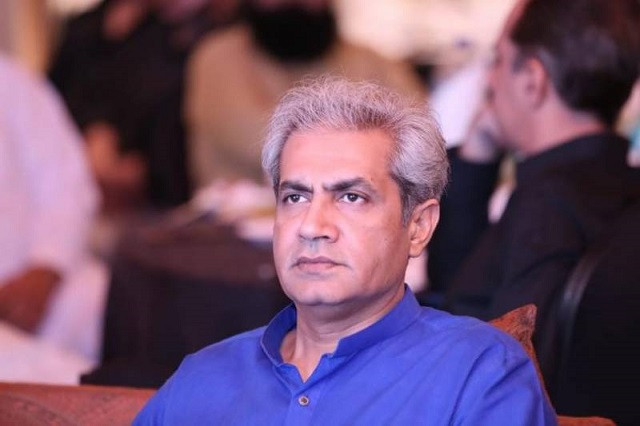 Punjab Governor Omar Sarfraz Cheema announced on Thursday to file a reference against the Lahore High Court (LHC) Judge Justice Jawad Hassan, who had ordered the National Assembly Speaker Raja Pervaiz Ashraf to administer the oath to Hamza Shehbaz as Punjab's chief minister.
Addressing a press conference at the Governor House Punjab, Cheema said that Justice Hassan made an unconstitutional decision.
"I will file a reference in the Supreme Judicial Council as the governor, where it will be written that only the president and the governor can administer the oath," he said.
The governor furthered that Pakistan's largest province was being held hostage by the 'unique favourites' and courts, parliamentarians and political parties have a role to play in this crisis.
Read: Hamza finally sworn in as Punjab CM
"The situation of the Punjab Assembly in the recent past has turned into a major constitutional crisis," Cheema said. "The decision to administer oath was taken by betraying the judiciary," he added.
He said that one constitutional body cannot interfere in matters of other constitutional bodies, whereas the judiciary was bound not to interfere in matters of the parliament.
"If the army chief provides me with only one warrant officer and four soldiers then I myself will arrest and imprison this unconstitutional and illegal chief minister," he asserted.
He added that he would meet President Arif Alvi and the army chief tomorrow in this regard.
On April 30, after a long, drawn-out legal and political battle, PML-N leader Hamza, the son of Prime Minister Shehbaz Sharif, was finally sworn-in as the Punjab chief minister – hours after Governor Cheema dismissed former provincial chief executive Usman Buzdar's resignation, saying it was "not constitutionally valid".
The oath of office was administered to him by National Assembly Speaker Raja Pervaiz Ashraf, in accordance with the Lahore High Court's order, at the Governor House in Lahore.


Source link