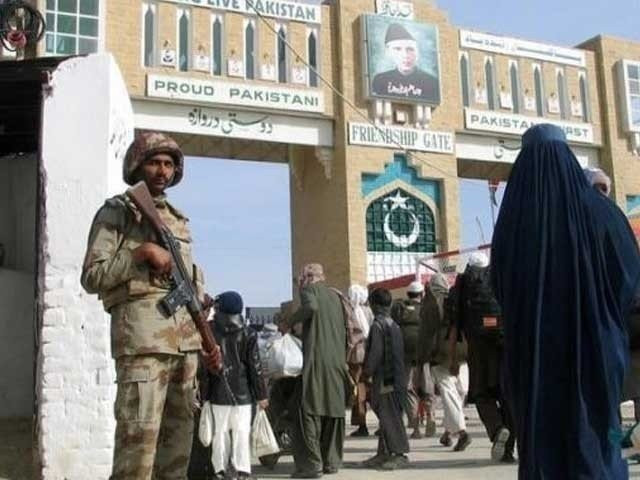 The Chaman border crossing between Pakistan and Afghanistan was reopened for all types of traffic amid strict security measures in place, following successful talks between the relevant officials of the two countries, officials said on Monday.
The Friendship Gate in Chaman had remained closed for the last 8 days after a terrorist incident in which one Frontier Corps (FC) soldier was martyred and two others sustained injuries. However, in a flag meeting on Sunday, the Afghan border command expressed their sincere regret over the incident.
The border was reopened at 8 O'clock this morning, Chaman Deputy Commissioner Abdul Hameed Zehri said. "We have officially reopened the border", Zehri said, adding that the decision to reopen the border was taken on Sunday during a meeting between the Pakistani and Afghan officials in Chaman.
In the flag meeting, the Afghan border command also assured that the person involved in the incident would be arrested and punished. They said that no matter what happened between the two countries, nobody would be allowed to spoil the peace.
A large number of pedestrians and vehicles entered Pakistan from the Afghanistan side. Similarly, a large number of people entered Afghanistan from the Pakistani side. "I am very happy after the opening of the border", Ismail Atal, an Afghan refugee at the border said.


Source link