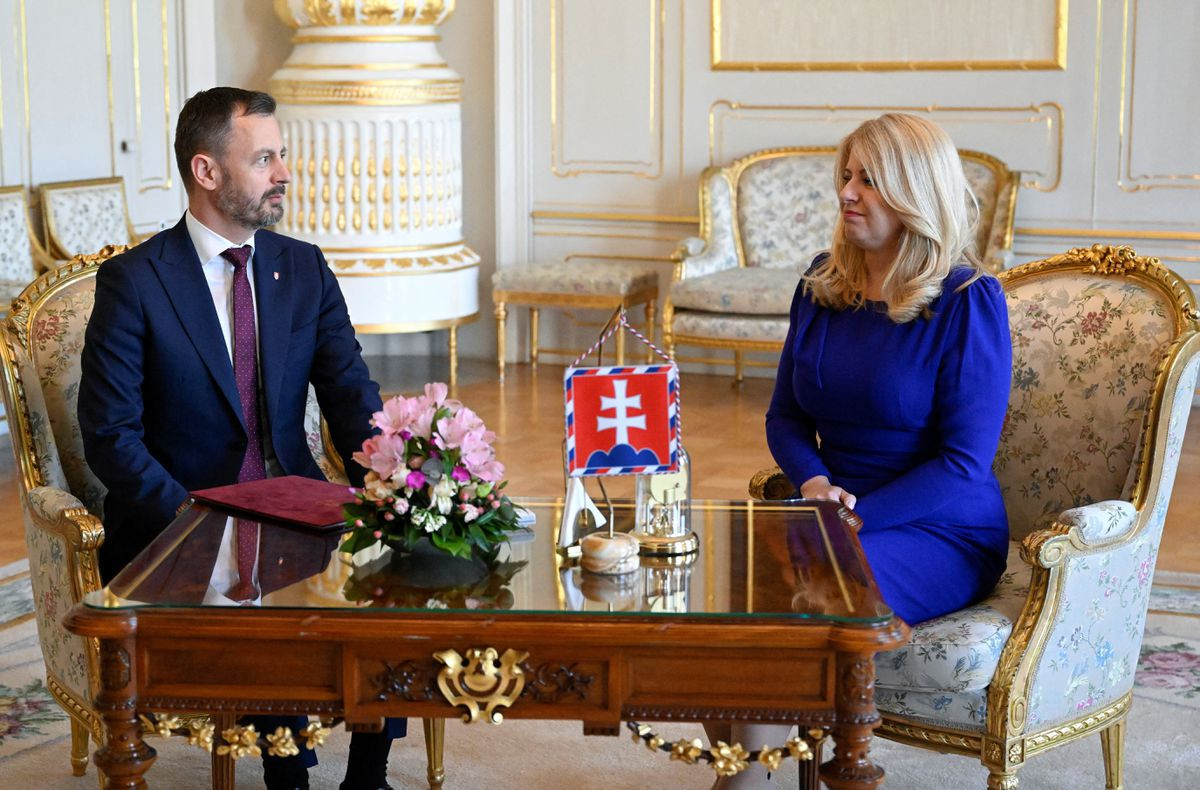 Slovakia's Prime Minister Eduard Heger said on Sunday he had asked the president to relieve him of his duties, after ministers' resignations weakened his cabinet that is serving in a caretaker capacity before elections in September.
Heger is due to meet President Zuzana Caputova, who has the power to appoint a new caretaker prime minister, later on Sunday.
Heger has faced opposition calls to make way for a technocrat administration to lead the central European country until early elections to take place in September.
Polls find the public favours the biggest opposition party, which is led by former prime minister Robert Fico and has opposed increasing military aid to neighbouring Ukraine.
The wrangling has paralysed politics in the NATO and European Union member that has been a strong backer of Kyiv since Russia's invasion. Its efforts to reduce the impact of high energy costs and inflation on its population have also driven political tensions.
Also read: China urges 'high vigilance' over NATO expansion in Asia
Heger said on Sunday he did not want the political crisis to drag on.
"I decided to ask the president to remove my authority and to leave the president space to try with a technocrat government to stably and peacefully lead Slovakia to democratic parliamentary elections," he said in a televised news conference.
The ruling coalition, led by Heger, lost its majority in September last year when the libertarian SaS party quit and later accused the government of not doing enough to help people with energy costs that last year hit record levels in Europe.
Heger lost a no-confidence vote in December last year and in January he agreed to early elections as the best solution, leaving him in a caretaker role.
Several ministers have left government, citing a variety of reasons. Most recently, the farm minister stepped down this week following a scandal over a subsidy for a firm he owns. He denied any wrongdoing.
On Friday, the foreign minister offered his resignation.
It was not certain whether Caputova would name a new prime minister on Sunday.


Source link