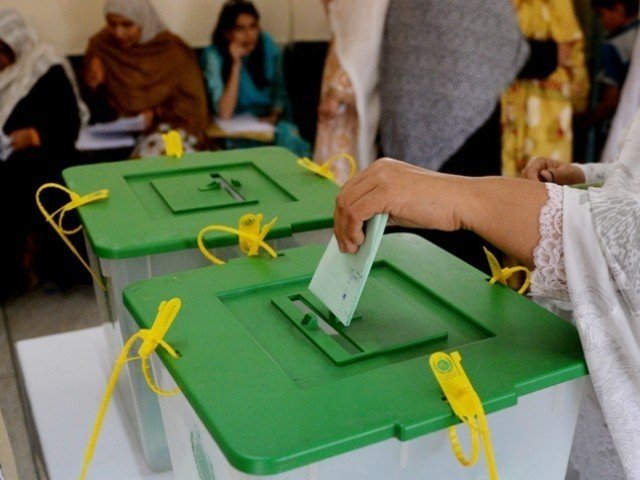 The Election Commission of Pakistan (ECP) on Wednesday announced that by-polls in nine National and three Punjab Assembly constituencies would be held on October 16.
Earlier, the polls supervisory body had fixed October 9 for holding by-elections in one National and three provincial constituencies. Later, the election supervisor decided to change the polling date as Eid Miladun Nabi was also likely to fall on the same day.
The latest decision to revise the date was taken in a meeting chaired by the Chief Election Commissioner (CEC) Sikandar Sultan Raja.
The Lahore High Court (Multan Bench) had also directed the ECP to change the polling date due to Eid Miladun Nabi.
The National Assembly seats became vacant after 131 PTI lawmakers resigned en masses on April 11, two days after former premier Imran Khan was ousted from the top office through a no-confidence vote by the then united opposition and the incumbent ruling alliance.
On April 16, newly elected National Assembly Speaker Raja Pervaiz Ashraf directed the NA Secretariat to deal with the resignations of PTI lawmakers afresh and present them before him so that they could be treated as per law.
The ruling had come amid claims and speculations that some of the PTI lawmakers were not willing to resign and were conveying messages that their resignations should not be accepted.
The NA speaker then called all the PTI lawmakers who had resigned from their assembly seats, to verify if their resignations were "genuine and voluntary".
Letters were sent to all the PTI members, who were invited individually for verification of their resignations starting from June 6 and ending on June 10.
However, the PTI chairman barred his party members from appearing before the NA speaker, terming it a trap. The PTI legislatures didn't show up and the matter remained pending before the speaker.
The speaker's direction had come days after former deputy speaker Suri's ruling through which he had accepted the resignations of the PTI lawmakers after they resigned en masse from the assembly.
Only July 28, Ashraf accepted the resignations of 11 PTI members exactly 109 days after they resigned from their seats. With the move, the process of accepting the resignations formally began.
The NA Secretariat officials said that the resignations were accepted after fulfilling the requirements under the Rules of Procedure and Conduct of Business in the National Assembly, 2007.
Subsequently, the PTI approached IHC earlier this month seeking approval for all the PTI's MNAs' resignations and their de-notification.
Now the elections in NA-157, Multan IV, NA-22, Mardan III, NA-24, Charsadda II, NA- 31, Peshawar V, NA-45, Kurram I, NA-108, Faisalabad VIII, NA-118, Nankana Sahib II, NA-237, Malir II, NA-239, Korangi, Karachi, PP-139, Sheikhupura, PP- 241 Bahawalnagar V, and PP-209, Khanewal VII would be held on October 16.
The ECP also decided to hold local government elections in all districts of Karachi division on October 23.
The meeting also sought a report from the provincial government and Sindh election commissioner for fixing polling date for local government elections in Hyderabad Division.


Source link