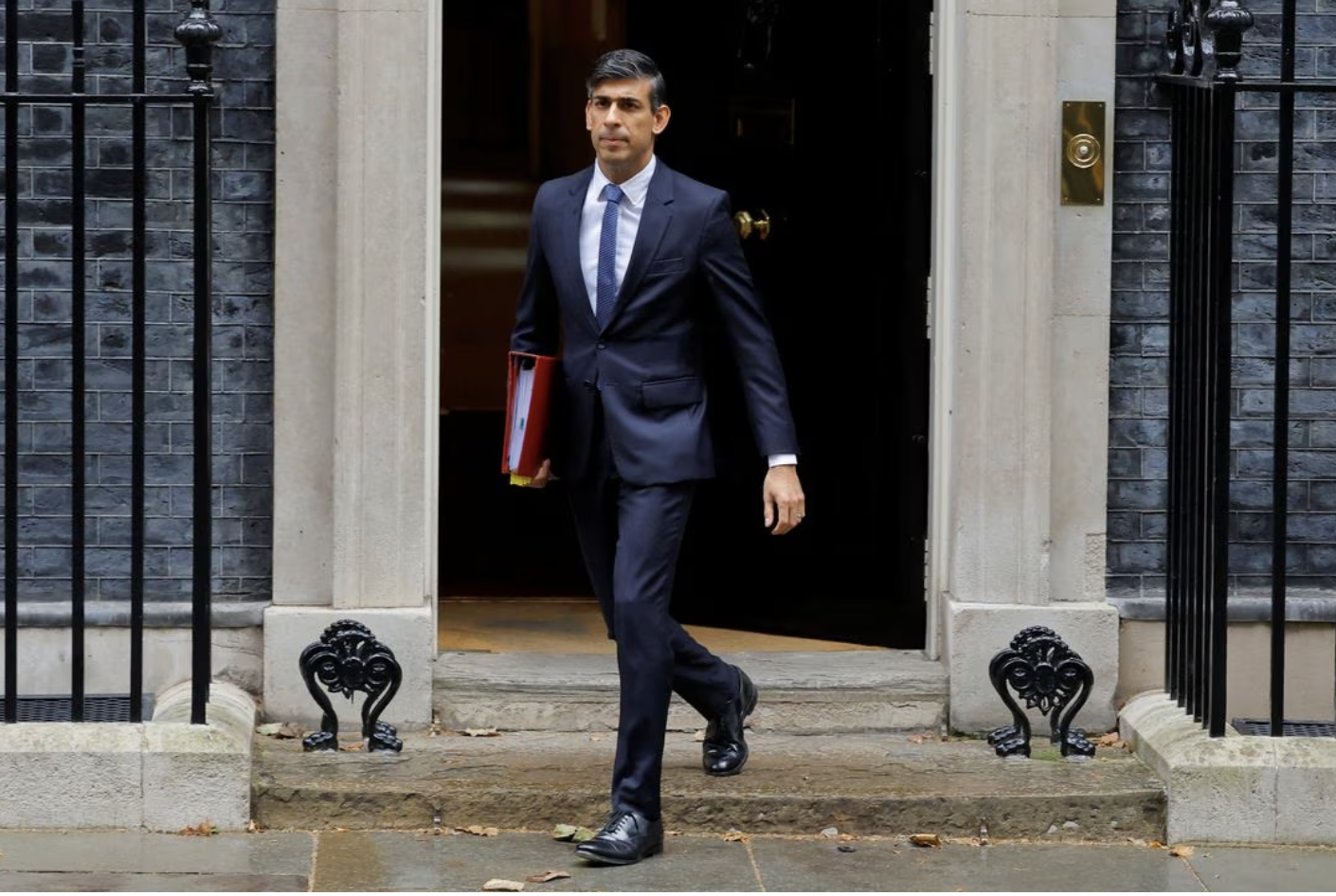 LONDON:

Britain's Labour Party dealt a crushing blow to Prime Minister Rishi Sunak's Conservatives on Friday, winning two previously safe parliamentary seats in victories leader Keir Starmer said showed voters wanted change at the next national election.
The double defeat showed a big slump in support for the governing Conservatives, who have won the last four national votes, and suggests Labour is on course to win power for the first time since 2010 at an election expected next year.
While so-called by-elections are often lost by the governing party, the scale of the defeat in two parliamentary seats the Conservatives have held for years piles pressure on Sunak, who took over almost a year ago after his party became embroiled in scandals and chaos under previous leaders.
Starmer, who has moved his Labour Party closer to the centre, said the votes showed Labour was the "party of the future".
"It is clear that the voters here have turned their back on a failed Tory (Conservative) government. They've had enough of the decline of the last 13 years and they are crying out for change," he said, sharing the stage in Mid-Bedfordshire, an area about 50 miles (80 km) north of London, with his new lawmaker.
Labour won Mid-Bedfordshire by overturning a majority of almost 25,000 – the biggest deficit the party has overcome in a by-election since 1945.
It also overturned a large majority in another former Conservative stronghold, Tamworth, a largely rural constituency in central England, with the party enjoying the second-highest swing from Conservatives since World War Two.
Many Conservatives had already resigned themselves to losing the two votes. But several said Sunak still had time to try to claw back the substantial lead Starmer's party enjoys in the opinion polls.
The Conservative party has only won one of the last 12 by-elections in this parliament, with half of the contests caused by resignations of politicians for misconduct.
Greg Hands, the Conservatives' campaign chief, pointed to the low turnout, saying the Conservatives had to find a way to get their traditional supporters out to vote.
"I didn't see any enthusiasm for Labour," he said.
Sunak's struggle
Sunak, a 43-year-old former investment banker, has tried to cast himself as a bold reformer, no longer the cautious technocrat who restored some of Britain's credibility after scandals and chaos forced his two predecessors from office.
But with voters angry over high inflation, economic stagnation and long waiting times to use the state-run health service, Sunak is running out of time to close the gap on Labour, which has enjoyed a double-digit poll lead over the Conservatives for over a year.
In a speech at his party's conference this month, Sunak sought to cast himself as a tough decision maker who was focused on reviving the economy while meeting what he said were the public's demands of watering down steps to reach climate change targets and tackling illegal immigration.
The domestic measures have so far failed to change the polls but Sunak will hope that he can establish himself as a statesman before the next election. He is now in the Middle East where he is encouraging countries to avoid an escalation in the conflict between Israel and Hamas.
One Conservative lawmaker said Sunak, and his finance minister Jeremy Hunt, needed a "radical rethink", urging the government to offer tax cuts to win over voters.
The contests in Mid-Bedfordshire and Tamworth were caused by the resignations of politicians close to former Prime Minister Boris Johnson.
Former minister Nadine Dorries resigned in a row over her failure to secure a role in the upper chamber of parliament, while Chris Pincher resigned in Tamworth after he was suspended from parliament for groping men at a London club.
Labour won Dorries' seat, which the Conservatives had held since 1931, with a majority of over 1,100. In Tamworth, Labour candidate Sarah Edwards won with a majority of over 1,300.