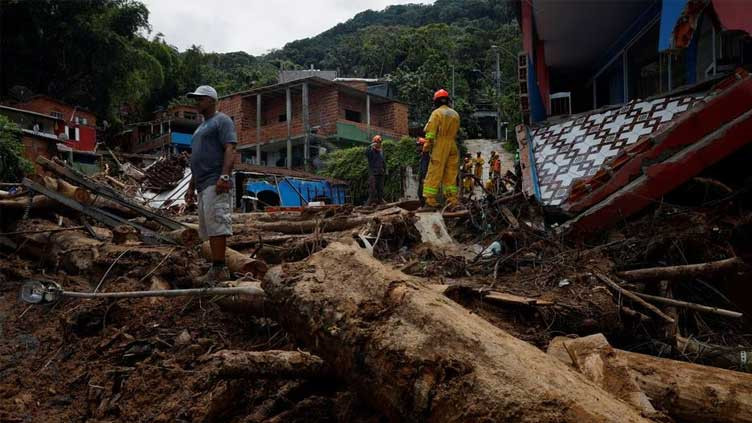 The death toll from heavy rains that devastated coastal areas of Brazil's southeastern Sao Paulo state reached 49 people, official figures showed on Thursday, as cities in the region brace for more downpour in the coming days.
The number of casualties rose from 48 reported a day earlier, the Sao Paulo state government said in a statement, but dozens remained missing and search and rescue efforts continued.
The city of Sao Sebastiao, located some 200 km (124.3 miles) from Sao Paulo, bore the brunt of the human toll, with 48 of the reported deaths, but nearby towns such as Ilhabela, Caraguatatuba, Bertioga and Ubatuba were also affected.
Also read: 6.8-magnitude quake hits eastern Tajikistan: USGS
Massive downpours have caused landslides and flooding since last weekend in coastal towns of Brazil's richest state, so far hit by more than 600 millimeters (23.6 inches) of rain, the highest cumulative figure ever in the country.
The government said more rains are expected in the coming days as humidity coming from the Atlantic Ocean and the Amazon rainforest, coupled with cloudy though hot weather, creates conditions for "moderate to heavy showers".


Source link