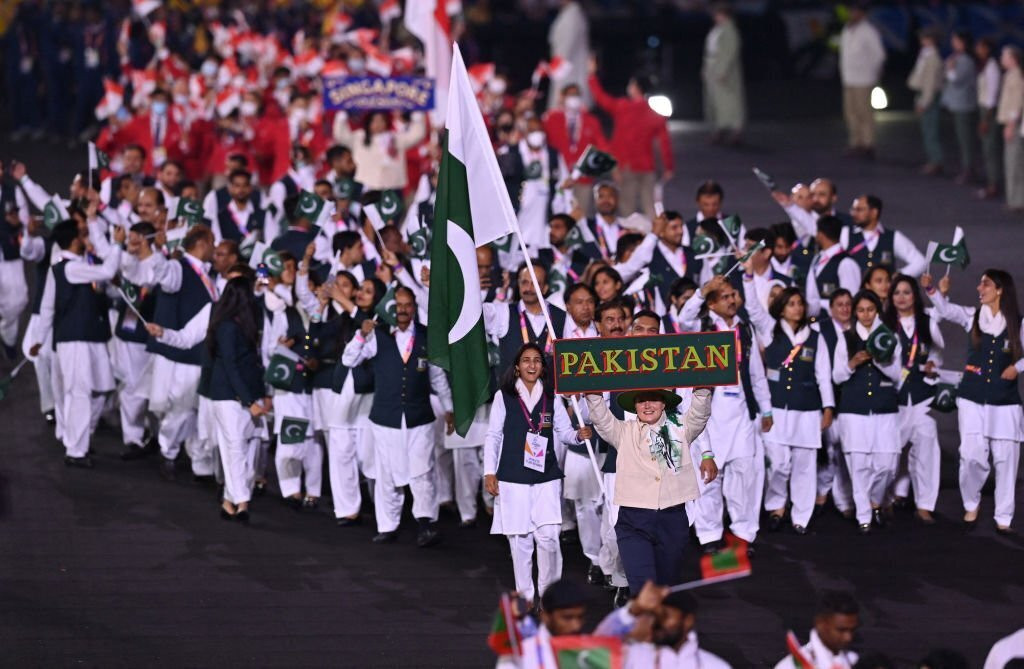 British pop giants Duran Duran headlined a glitzy Commonwealth Games opening ceremony in Birmingham on Thursday as more than 5,000 athletes braced for battle.
Competitors from 72 nations and territories, many of which are former British colonies, will be vying for medals in 19 sports over a jam-packed 11 days in the English Midlands.
The opening ceremony at the revamped Alexander Stadium paid tribute to the industrial heritage of the city and celebrated the diversity of its modern make-up.
Prince Charles arrived with his wife Camilla in his personal Aston Martin during a segment highlighting Birmingham's rich history of motor manufacturing.
Nobel Prize laureate Malala Yousafzai, who moved to the city after surviving a Pakistani Taliban assassination attempt when she was 15, said every child deserves the chance to "pursue her wildest dreams".
Prince Charles declared the Games open as Duran Duran got the party started to a backdrop of fireworks across the city.
Away from the marquee athletics and swimming events, women's Twenty20 cricket makes its debut at the 22nd Games and 3×3 basketball will feature for the first time.
There is an integrated para sports programme in some events in Birmingham, which stepped in for the South African city of Durban, originally chosen to host the Games.
Sporting powerhouse Australia have topped the medals table at every Games since 1990 except in 2014, when England finished top in Glasgow – the last time the event was held on British soil.
England, Scotland, Wales and Northern Ireland compete as separate teams during the Commonwealths rather than as a combined British outfit.


Source link