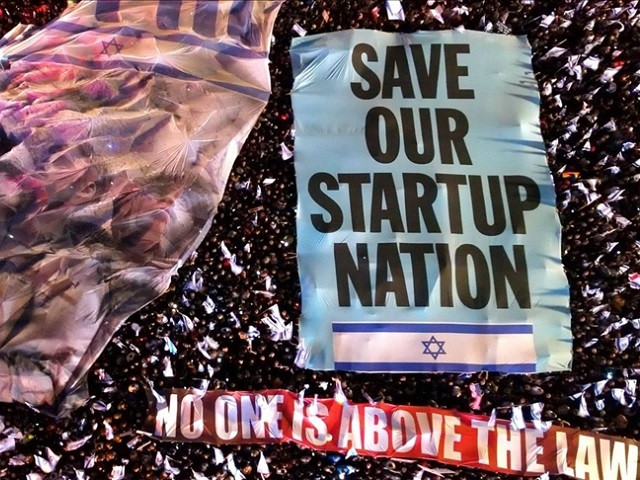 US President Joe Biden said Tuesday he was "very concerned" by recent developments in Israel, noting he will not be inviting Israeli Prime Minister Benjamin Netanyahu to the White House anytime soon.
"Like many strong supporters of Israel, I'm very concerned. I'm concerned that they get this straight," Biden told reporters during a visit to North Carolina. "They cannot continue down this road. I've sort of made that clear."
Biden said he hopes Netanyahu will act "in a way that he is going to try to work out some genuine compromise."
Asked if he will invite Netanyahu to the White House, Biden said "not in the near term."
Responding to a question on whether the US is involved in the domestic politics of Israel, he said: "We're not interfering. They know my position."
"They know America's position. They know the American Jewish position," he added.
Following mass protests in Israel over the past 12 weeks, Netanyahu on Monday announced a temporary suspension of the government's controversial judicial reform plans.
While the opposition calls the plans a government power grab, Netanyahu, who is on trial for corruption, claims his plans would strengthen democracy and restore the balance between the legislative, executive and judicial branches of government.


Source link