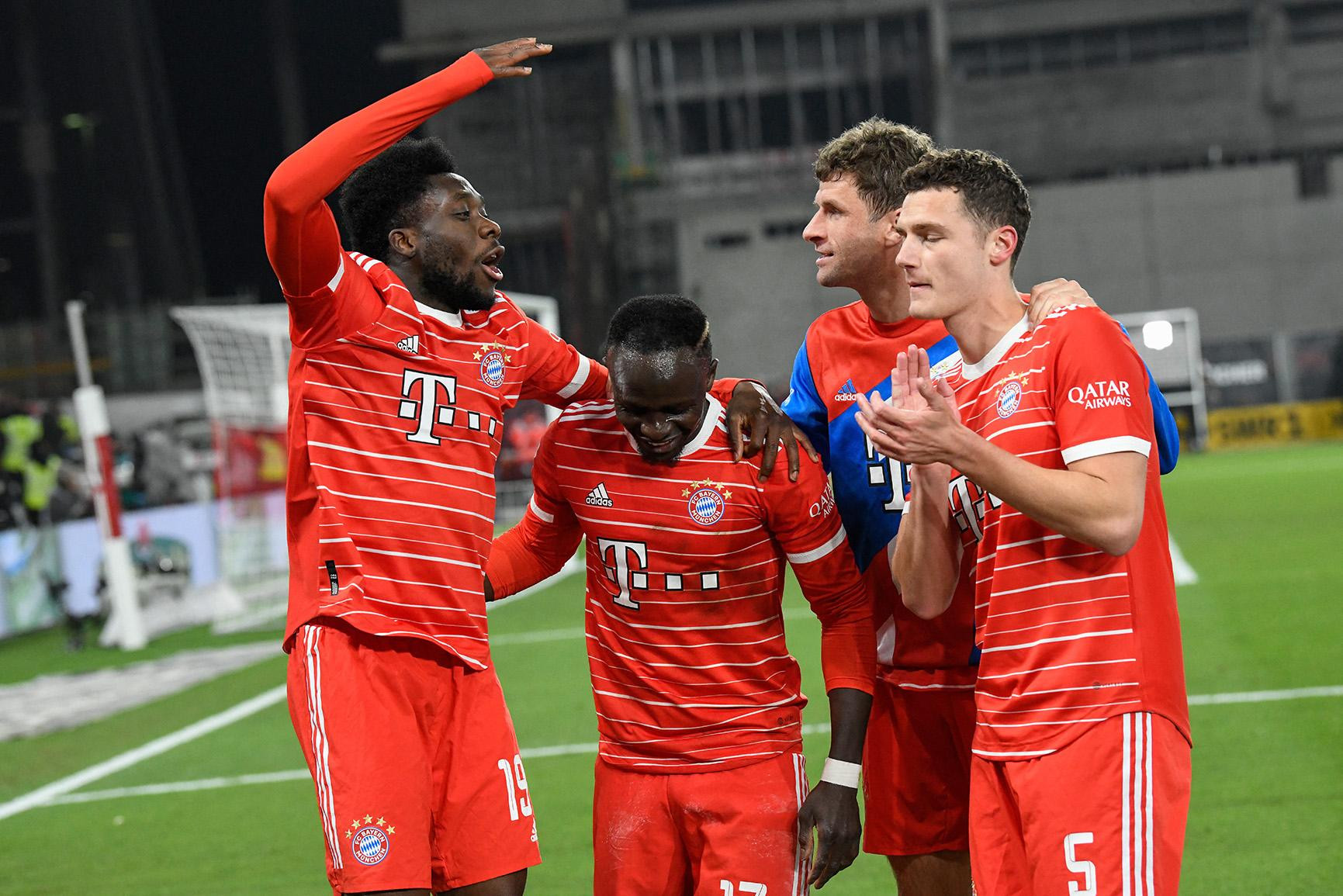 Julian Nagelsmann believes Bayern Munich's season will be judged on their performance at home against Paris Saint-Germain in Wednesday's last 16 Champions League clash.
Speaking after his side returned to the Bundesliga summit with a 2-1 win at Stuttgart, Nagelsmann said he hoped the "manner and style" of the game would matter more than the result.
"For me, it's the manner and the style which matters. The result might depend on a few things — and we have the better chances (due to the 1-0 lead from the first leg) – but the style of our game is how the season will be seen," said the Bayern coach.
Bayern are currently on a streak of 10 consecutive Bundesliga titles but their success means results in Europe hold major significance in the Bavarian capital.
Speaking with German broadcaster Sky, Nagelsmann explained what he told the team when he locked the dressing room doors after the victory.
"I told them that on Wednesday we have a very important game and that we need to bring our intensity.
"They're a very difficult team to beat – they're among the best teams in Europe."
Veteran Bayern forward Thomas Mueller told Sky that the tight match against relegation-threatened Stuttgart was the perfect preparation for Wednesday's decisive encounter with the French champions.
"That a Bundesliga game can be so tight is no surprise. On Wednesday, it'll be like that from the beginning."
Bayern have won seven from seven in the Champions League this season.
Earlier on Saturday, a flat Union Berlin missed a chance to keep in touch with Bayern and Dortmund, playing out a scoreless draw at home against Cologne.
Union Fischer singled out goalkeeper Frederik Ronnow for particular praise, telling Sky: "Cologne were a bit more dangerous… we can thank our goalkeeper for keeping us in the game."
The result, Union's third 0-0 draw in their past five matches, sees the Berliners fall five points behind Bayern, sitting in third place.
Freiburg missed a chance to overtake RB Leipzig into the Champions League places, drawing 0-0 away to Borussia Moenchengladbach.
France striker Marcus Thuram won Gladbach a second-half penalty but the spot kick was overturned by VAR, which found insufficient contact with the forward's foot


Source link