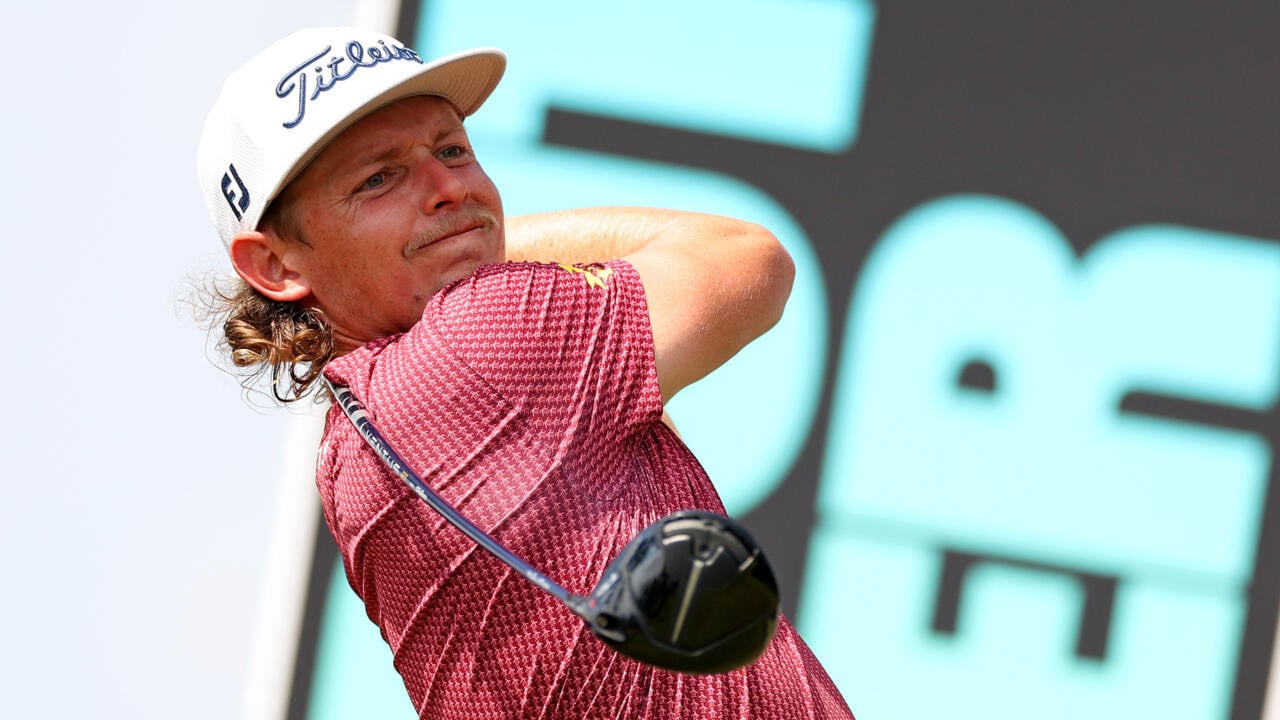 The rebel LIV Golf tour has faced resistance from traditionalists and sparked a civil war in the sport, but many in Australia are embracing it with the nation's inaugural event this week a sell-out.
Tour boss Greg Norman has long wanted to see top-level golf as a regular feature in his homeland, which has been starved of big tournaments and high-profile players, largely because of its isolated location.
Although LIV is controversially backed by Saudi money and seen as gimmicky with its 54-hole no-cut format, Australian golf fans have jumped at the chance to see major winners in action.
Dustin Johnson, Phil Mickelson and Brooks Koepka will all tee off in Adelaide, along with home hero and British Open champion Cameron Smith.
They will do battle from Friday to Sunday at The Grange Golf Club for the richest tournament ever on Australian shores — US$20 million in prize money across individual and team formats.
Ground passes for all three days quickly sold out, forcing organisers to release extra tickets to cater for demand.
Such is the interest, for the first time since LIV took shape and sparked turmoil last year, the gates will be opened for paying fans to watch the Pro-Am, featuring all 48 players on Thursday.
"Since the first day we announced our league was coming to The Grange, the response and support from the people of Australia has been overwhelming," said Norman, a two-time major winner who claimed his first title as a professional at The Grange in 1976.
LIV Golf is reportedly considering a second event in Australia in 2024 to capitalise on demand, with talk of a third in the future.
Two-time Masters champion Bubba Watson said there was untapped potential in Australia as the circuit seeks to broaden its appeal outside the United States, where interest in LIV has been more tepid.
"When people want us there (in Australia), then, yeah, we obviously want to be there as many times as we can to make them happy," the American told Australian media last week.
"Nobody's bad-mouthing us down there."
LIV later this month will roll on to Singapore, with Spain, England and Saudi Arabia also on the schedule.
LIV, which split the elite golf world by luring away top stars from the US PGA Tour and DP World Tour (formerly the European Tour), completed its first season in October.
Bankrolled by Saudi Arabia's Public Investment Fund, LIV has signed up famous names on big money but also caused acrimony and legal battles with US and European golf powerbrokers.
In contrast, the much smaller PGA Tour of Australia has said it respects the decision of Smith and other Australians who defected to LIV and said they would always be welcome to play on home soil.
Not everyone is happy though to have LIV in Australia for the first time


Source link