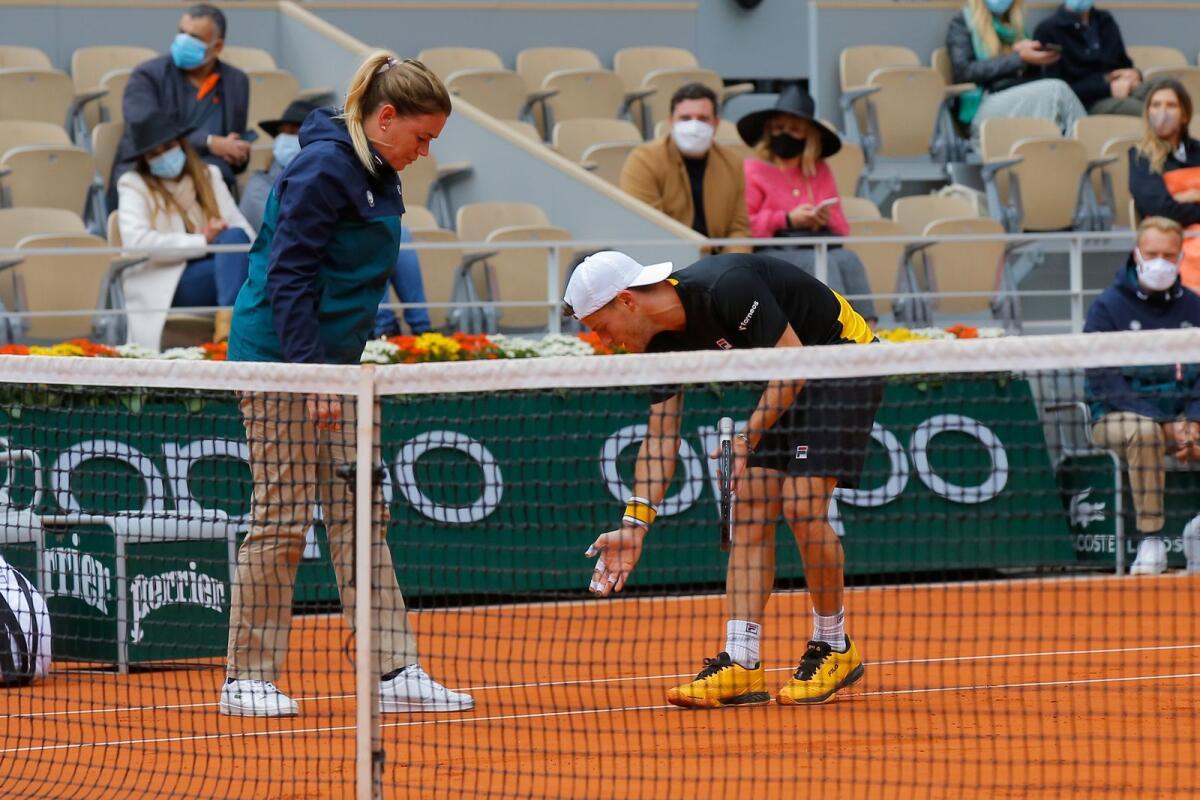 Tennis line judges will be replaced by automatic decision-making technology on the men's ATP Tour from 2025.
Human line judges have already been phased out in favour of electronic technology at several tournaments, including the Australian Open and US Open.
Line-calling technology has increased in use since the Covid-19 pandemic and will now be implemented across all surfaces on the ATP Tour.
Wimbledon, the only grass-court Grand Slam, and the clay-court French Open have so far opted against removing human judgement.
Clay has proved the most challenging surface in terms of accuracy, but the ATP said "multiple suppliers" are expected to be approved for use by 2025.
"The move is set to optimise accuracy and consistency across tournaments, match courts and surfaces, for players competing in both main draw and qualifying events," an ATP statement said on Friday.
"The decision was supported by extensive research conducted by ATP across tennis stakeholders, including fans, which identified accuracy and consistency as the most important factors in assessing different line-calling systems."
The loss of a pathway to the top of the sport for officials has been highlighted as a major drawback of the shift to technology.
ATP chairman Andrea Gaudenzi added: "This is a landmark moment for our sport, and not one we've reached without careful consideration.
"Tradition is core to tennis and line judges have played an important part in the game over the years. That said, we have a responsibility to embrace innovation and new technologies.
"Our sport deserves the most accurate form of officiating and we're delighted to be able to deliver this across our whole Tour from 2025."