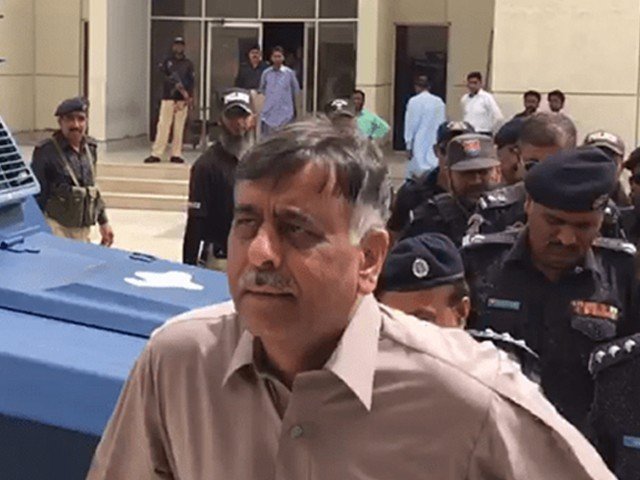 [ad_1]
An anti-terrorism court (ATC) in Karachi on Monday acquitted all accused, including former Malir SSP Rao Anwar, in the Naqeebullah Mehsud murder case.
The special court announced the verdict in the Naqeebullah murder case, which was registered on January 23, 2018, after five years.
More than 90 witnesses were included in the trial challan and statements of 51 witnesses were recorded. Out of these, seven prosecution witnesses deviated from the statements earlier given to the police.
The court stated that the prosecution had failed to submit sufficient evidence against Anwar and the other accused persons.
The ATC further added that call records and geo-fencing of the crime scene failed to prove the presence of Anwar and other at the spot where the alleged shootout took place.
Speaking to a private TV channel after the verdict was announced, Anwar said "fake allegations" against him were proved false today.
Naqeebullah Mehsud, a young aspiring fashion model from Khyber-Pakhtunkhwa's Waziristan, was killed on January 13, 2018, in Karachi during a fake encounter allegedly staged by Anwar.
The then Malir SSP, along with his around two dozen subordinates, had been charged with the killing four innocent civilians, including Naqeeb, dubbed as terrorists.
Earlier this month, the ATC reserved its judgment in the Naqeebullah murder case as both sides presented their final arguments.

[ad_2]
Source link