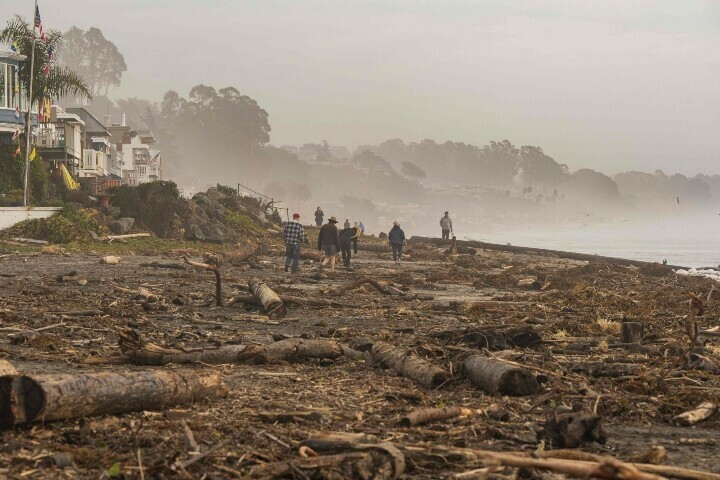 [ad_1]
Severe storms lashed the southern United States on Thursday evening, unleashing dozens of damaging tornadoes and leaving at least seven people dead in their wake.
The National Weather Service reported 45 possible tornadoes over the course of the day, though that number could be revised.
Six people were killed due to the storms in Alabama's central Autauga County, deputy director of emergency services Gary Weaver told AFP, without further details.
In the nearby city of Selma, a key location in the 1960s civil rights movement, a tornado ripped through the downtown area, tearing off rooftops and downing trees.
Also read: NATO to deploy surveillance planes in Romania
Mayor James Perkins said the tornado caused "significant" damage, and urged residents to stay off roads and keep away from downed power lines.
Alabama Governor Kay Ivey tweeted that she was "sad to have learned that six Alabamians were lost to the storms".
I am sad to have learned that six Alabamians were lost to the storms that ravaged across our state. My prayers are with their loved ones and communities. We are far too familiar with devastating weather, but our people are resilient. We will get through it and be stronger for it.
— Governor Kay Ivey (@GovernorKayIvey) January 13, 2023
The system continued east to rake the neighboring state of Georgia, where a six-year-old girl was reported killed by a falling tree.
"Our entire family is heartbroken over this tragedy," tweeted the state's governor, Brian Kemp.
"As we continue to monitor state response to these storms, we are praying for this family as they mourn this terrible loss."
Tornadoes, a weather phenomenon that is as impressive as it is difficult to predict, are relatively common in the United States, especially in the central and southern parts of the country.
In late November, 36 tornados were reported in Alabama and Mississippi, leaving two people dead.

[ad_2]
Source link