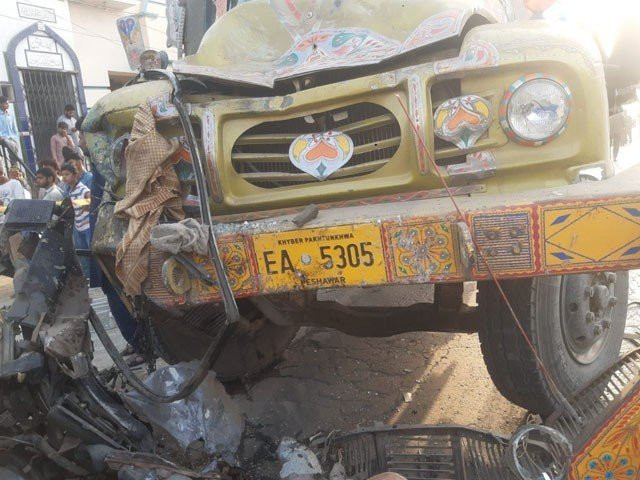 At least 12 people, including a girl and six women, were killed and eight others were injured in a collision between two passenger vans and a dumper near Kot Ladha in Gujranwala on early Friday morning.
According to rescue sources, the collision occurred as the driver of the dumper recklessly hit two wagons on his way back from Sargodha.
Read: Youth dies, 13 injured in Karachi blast
The bodies and injured were shifted to different hospitals. The dead include a four-month-old baby Harin, Munawar Bibi-Asma, Fauzia, Halima, Khaleda, Asiya, Elias, Gulzar, Aslam, Irfan and an unidentified person.
The nine people killed in the accident were residents of Rehmanpura Church.
According to the police, the case of Gujranwala traffic accident has been registered at Kot Ladha police station.
On Sunday, over 16 people had died and 1,273 had been injured in 1124 Road Traffic Crashes (RTCs) across Punjab.


Source link