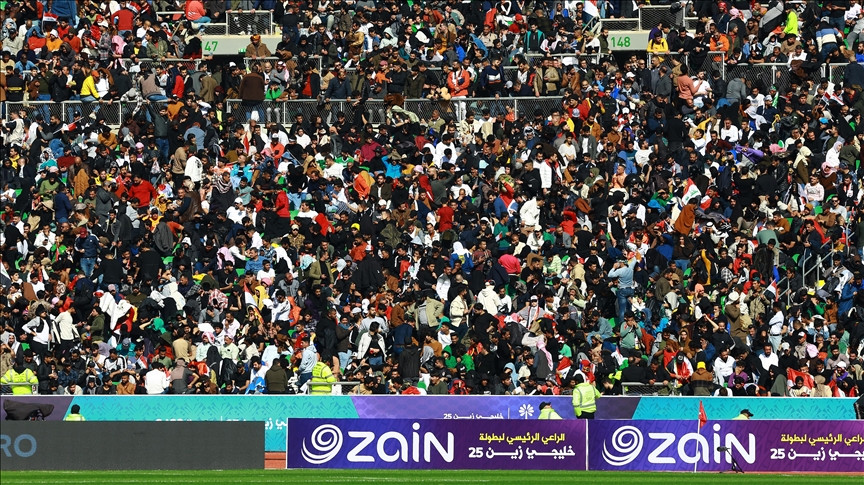 [ad_1]
At least one person has been killed and 60 others injured in a stampede at a stadium in Basra, southern Iraq, on Thursday.
The crush took place outside the Jaza'a Al Nakhla Stadium, ahead of the final of the 25th Arabian Gulf Cup, the Iraqi News Agency (INA) reported.
Medical officials confirmed that some of the injured are in critical condition, the report said.
Also read: Kuwait aims to build political cohesion with new amnesty for jailed critics
Hosts Iraq and Oman have qualified for the final of the eight-nation tournament, which started on Jan. 6.
The six other teams were Qatar, Saudi Arabia, Kuwait, Bahrain, UAE, and Yemen.
There have been several incidents at the tournament, including a road crash on Monday that claimed seven lives and injured 30 people who were on their way to attend a semifinal game.


[ad_2]
Source link