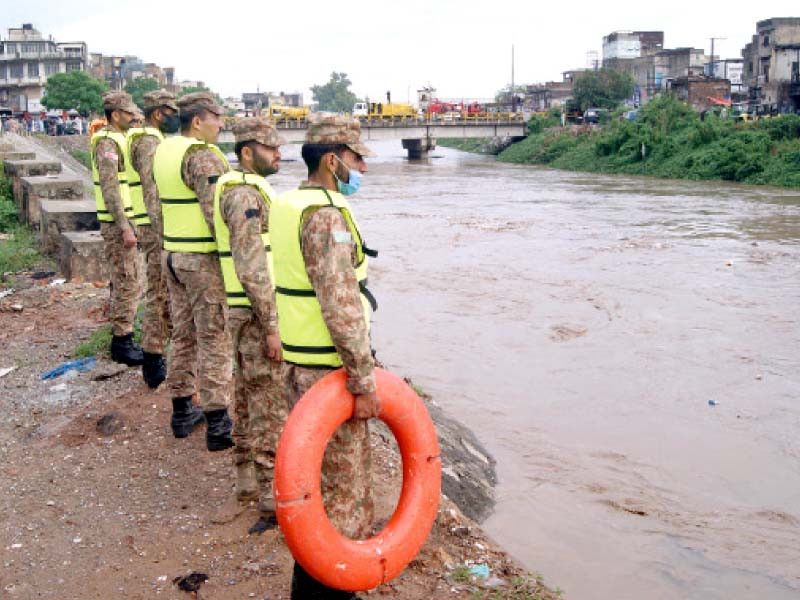 The Pakistan Army assisted the civil administration of Balochistan in carrying out relief operations after heavy winds, rains and thunderstorms hit coastal areas of the province.
Heavy rains on Saturday under the influence of Cyclone Shaheen caused urban flooding in low lying areas of Gwadar old town and accumulated rain posed extreme problems for the local population of the region, a statement issued by the Inter-Services Public Relations (ISPR) said on Sunday.
Army troops immediately assisted the civil administration in rescue and relief efforts including dewatering of various areas and shifting people stranded in water through boats, it added.
Also read: Balochistan coastal belt reels under the effects of Cyclone Shaheen
The military's media wing said the rescue efforts along the Coastal Highway, Pasni and Jiwani are also being conducted including traffic management at locations where infrastructure is damaged due to hill torrents.
"The Pakistan Coast Guards has successfully conducted rescue operations of stranded and capsised civil launches/boats in collaboration with local fishermen."
The ISPR added that the troops with small jetties in Balochistan's Jiwani, Paishukan are assisting the locals in moving their boats to safer locations.


Source link