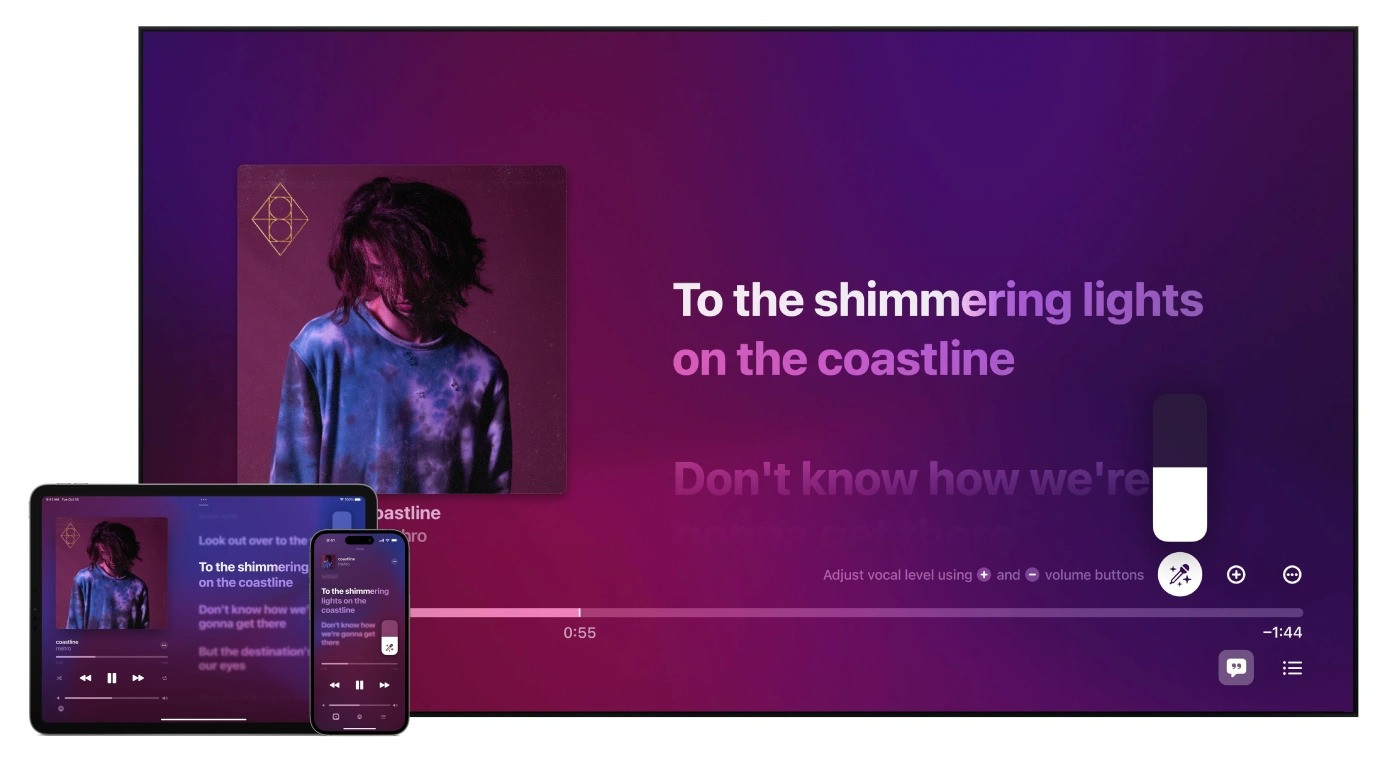 Apple's new Apple Music Sing feature will allow users to sing along in karaoke mode to their favorite song with lyrics.
Soon to be available at the end of this month, the feature will come to iPhone 11 and later models, as well as iPad third generation and later. The 2022 model of the 4K Apple TV will create a unique karaoke experience with Apple Music Sing, through the Apple Music app.
Sliders can be used to control the volume of vocals in the song library and the blender will allow users to choose if they prefer their voice to be blended with the singers or to stand out and go solo. Background vocals can be viewed from the main vocals for budding backup singers to follow easily, while a Duet view will split the screen for multiple singers' lyrics on opposite sides of the screen.
Read: Honda to begin selling mini-commercial electric vans in spring 2024
The microphone icon in the Apple Music app will display the volume of the vocal track, after going through the app's lyrics view. 
Apple plans on releasing a series of more than 50 dedicated Sing playlists, like Epic Choruses and Iconic Duets. Vice president of Apple Music and Beats, Oliver Schusser, said in a press release that "Apple Music's lyrics experience is consistently one of the most popular features on our service. We already know our users all over the world love to follow along to their favorite songs, so we wanted to evolve this offering even further to enable even more engagement around music through singing. It's really a lot of fun, our customers are going to love it".