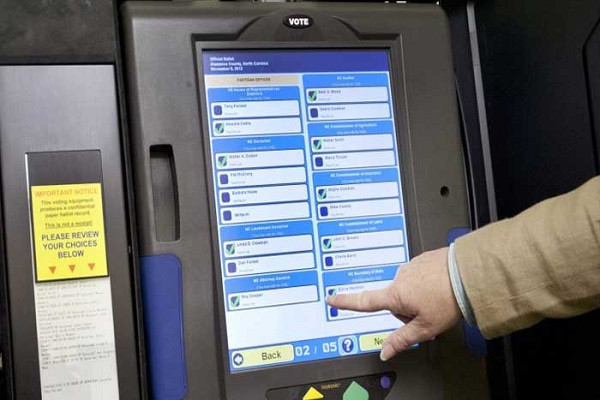 In a major setback for the ruling PTI ahead of the joint sitting of parliament, three of its allies have expressed reservations about recognising the electronic voting machine (EVM) bill.
The government convened a meeting to take on board its coalition partners over electoral reforms.
However, sources that attended the meeting, on the condition of anonymity told The Express Tribune that the PML-Q, Grand Democratic Alliance (GDA) and MQM-P had raised concerns with Foreign Minister Shah Mahmood Qureshi and Science and Technology Minister Shibli Faraz over the legislation on the use of EVMs.
They said PML-Q's Tariq Bashir Cheema said the party could not support the bill until it consulted it leadership.
"This matter concerns the future," the sources quoted him as saying.
MQM-P's Shaikh Salahuddin took the position that his party was a coalition partner but never taken into confidence. He added that MQM-P was informed in the evening about a meeting held in the morning. "This treatment is not right."
GDA's Saira Bano, while presenting her party's position, said that it was necessary to remove the bogus voter lists first for transparent elections. She too said her party would respond after consulting with its leadership.
The PTI gave time to its allies for consultation.
Read NA-133 bye-election: an opportunity to pilot EVM
PTI sources said they had accepted all the demands of the coalition partners and they were unaware what their concerns were now.
However, they added that grievances were common in political alliances and it was hoped that the coalition partners would support the legislation on transparent elections.
They said Prime Minister Imran Khan would also be informed about the allies' concerns.
The government, under its electoral reforms package, plans to hold the next elections through EVMs, give overseas Pakistanis the right to vote and conduct Senate elections on open ballots.
Last week, PM Imran had tried to take the government's coalition partners into confidence on the convening of a joint session of parliament for legislation regarding electoral reforms and other important issues.
Later in the day, Information Minister Fawad Chaudhry had confirmed that the premier had sought support of the allies for electoral reforms, which included the use of EVMs and giving roughly nine million overseas Pakistani the right to vote in the next general elections.
"We [the government] presented 49-point electoral reform idea before the allies," the minister said, adding that further briefings would be given to the coalition partners in this regard. "We have sought their support for the electoral reforms agenda and they have graciously agreed," he had said.
He had added that the allies assured the prime minister of taking the reforms agenda forward, and that they would stand by the government.


Source link