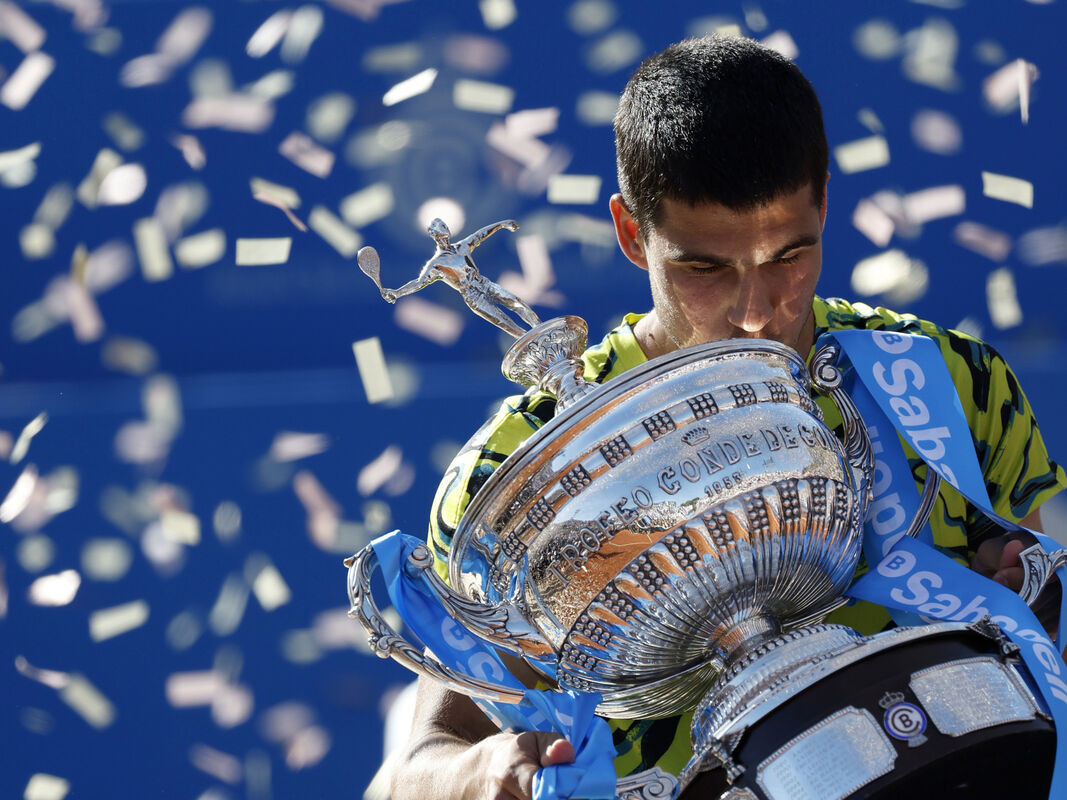 Spaniard Carlos Alcaraz rode home support to the Barcelona title on Sunday and knows fans will accept nothing less than victory at this week's Madrid Open but the world number two says he is happy to shoulder the expectations of his compatriots.
The 19-year-old, who also won at Buenos Aires and Indian Wells this season and is keen to put another marker down on clay ahead of the French Open next month, says he thrives on the atmosphere of the home crowds in the Spanish capital.
"I don't take it as pressure, actually the complete opposite. For me it's motivation," Alcaraz said on Tuesday.
"It's a pleasure to see so many people, I like playing in front of such big crowds, and even more so in Spain. It's a really big motivation."
Alcaraz will aim to become only the second player after Rafa Nadal to successfully defend the title in Madrid, but failure to do so will not bring him down.
"Every tournament we go to, we think we can win it and we're going to try and win it. But if we don't, it's not a failure for me," Alcaraz said.
"Leaving a tournament thinking I have failed would have more to do with the level of my tennis or my attitude, that's the most important thing for me. If I do well mentally and I play well, I don't take it as a failure."
Alcaraz, who has a 23-2 record this year, will face Emil Ruusuvuori or Ugo Humbert in his opening match.


Source link