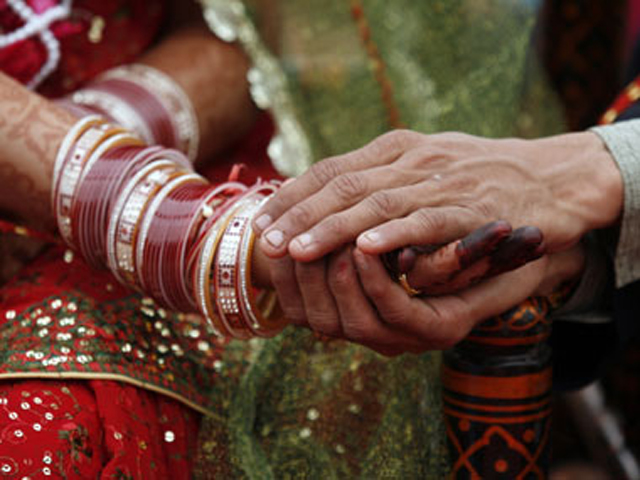 In what appears to be a story straight out of a Bollywood movie, a married woman ran away with another man and her husband married her lover's wife to get "revenge" in India's Bihar state, NDTV reported.
Woman, named Ruby Devi, tied the knot with a man named Neeraj in 2009. The couple had four children together. However, a few years later, Neeraj discovered that his wife was having an extra-marital affair with a man named Mukesh.
According to the report in February 2022, Ruby and Mukesh got married but when Ruby's husband found out, he filed a police complaint against Mukesh for kidnapping his wife.
Read more: Indian man reunites with family in Pakistan
Neeraj, in his complaint, claimed that a village panchayat was held to settle the matter but Mukesh refused to comply and has been on the run since then.
Mukesh was also married and had two children. Interestingly, it turned out his wife's name was also Ruby. In order to take revenge, Neeraj decided to marry Mukesh's wife. The couple tied the knot in February 2023.
The story is making rounds on social media in India with many people comparing the incident with 2001 Bollywood thriller Ajnabee.


Source link