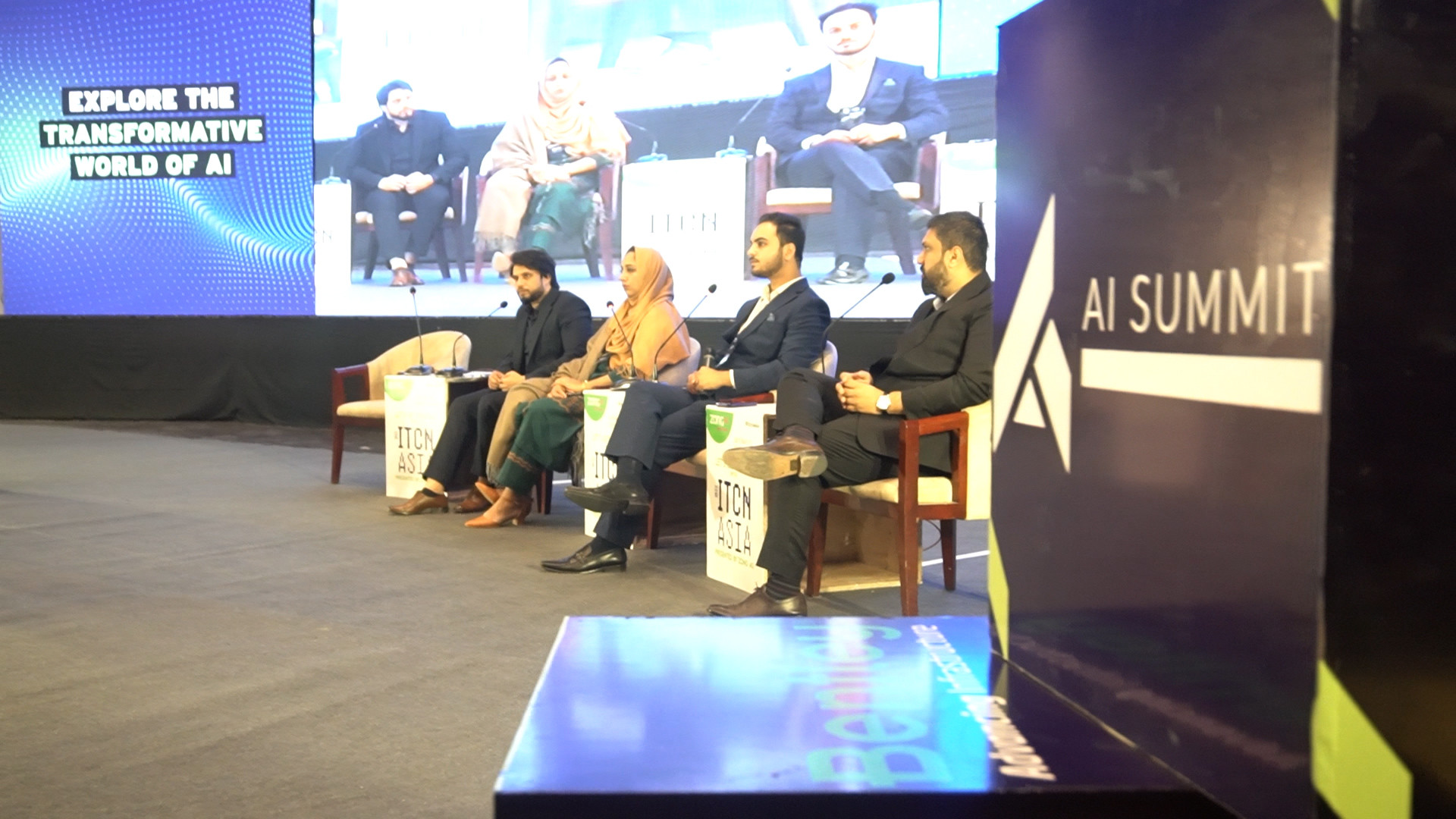 An end-to-end digital services company, 10Pearls, hosted a pioneering conference in Islamabad on artificial intelligence – AI Summit 2023.
Held at the Pak-China Friendship Center the event witnessed over 1,500 registrations fromm students, professionals, and entrepreneurs alike.
Initially launched in 2019, the summit aims to 'explore the transformative world of AI'. It more than 30 speakers who conducted tech talks, along with panel discussions and fireside chats. The 2023 AI Summit included hands-on workshops and showcased demos of new innovations from emerging startups.
"Both the conference track and workshops were fully packed with super-charged and enthusiastic audiences. All the emerging AI startups who showcased their products received a phenomenal response, attracting the interest of potential investors and the public alike," said Senior Director, People & Programs Syeda Sana Hussain.
"This incredible success of AI Summit 2023 shows the transformative role AI can play in addressing the complex challenges of today's world."
Some of the sessions were on "Cybersecurity Gets Smart" by Peter Hesse, "AI & National Governance" by Tariq Malik, "Tech Innovation and AI" by Syed Meesum Raza, "Impact of AI in the Fintech Space" by Ammar Karim, and "Optimization of BizOps through AI" by Muhammad Awais Ejaz.
The summit also hosted three-panel sessions on "AI Disruption in the Startup Ecosystem", "Explainable AI & Healthcare 5.0" and "GPT-3: Navigating the Crossroads of Technology and Humanity". An additional Fireside Chat was held on "The Intersection of AI and Big Data: Opportunities and Challenges".
The hands-on workshops featured "Introduction to Kaggle and Progression System" by Adnan Zaidi, Ambassador, Kaggle; "Unpacking Facial Recognition technology" by Shehrooz Sattar, Principal Software Engineer, 10Pearls; and "Creating Interactive AI Applications" by Ahmad Anis, Machine Learning Engineer, RedBuffer.
Six startups were shortlisted to showcase their work at the AI Summit 2023 – Autilent, VisionRD, Deutics Global, Adlytic AI, AI Care, and SINGE Network.