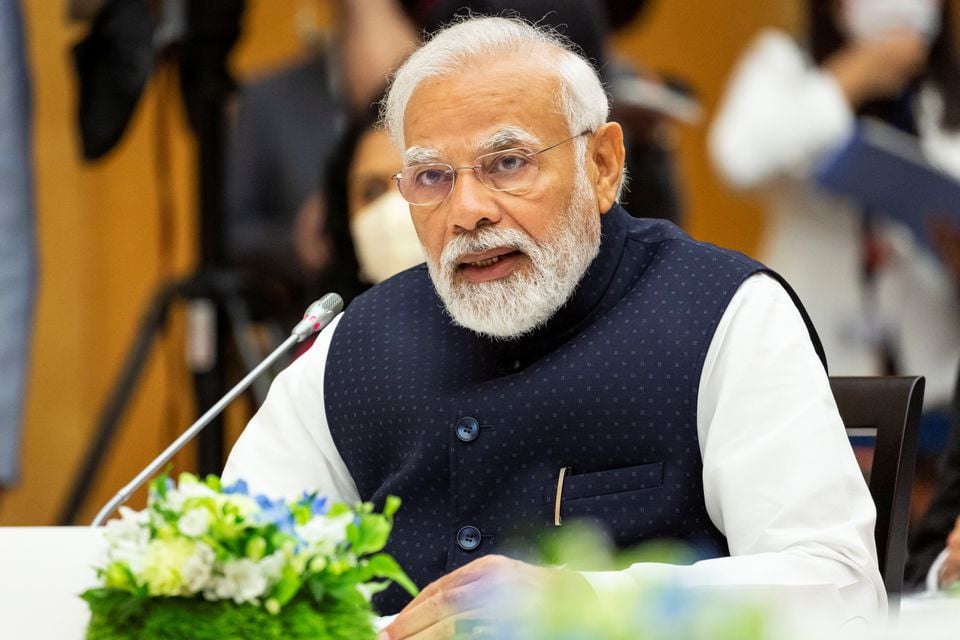 For the first time in years, India's splintered opposition is sinking its differences to take on strongman Prime Minister Narendra Modi, which could extend to a substantial challenge in national elections due in 2024. That is if the disparate groups can stay united, which is far from certain.
Since Modi came to power in 2014, he has dominated Indian politics, and trounced the opposition in two successive general elections. But his Bharatiya Janata Party (BJP) party does not get a majority of the vote and could be in trouble if it comes up against a united opposition.
The opposition has come together after this month's conviction of opposition leader Rahul Gandhi of the Congress party on a charge of defamation and his disqualification from parliament.
Opposition politicians say Gandhi's shock disqualification, and possible jail time, is the latest evidence of the Modi government's strongarm tactics and follows investigations and legal troubles faced in recent months by other opposition parties.
A day after Gandhi's conviction, 14 political parties jointly petitioned the Supreme Court, saying opposition groups were being selectively targeted by federal investigative agencies. The court has agreed to hear the plea on April 5.
"We are realizing that this atmosphere is very, very dangerous and we have to come out of this evil atmosphere," K.C. Venugopal, Congress MP and a close aide of Gandhi, told Reuters. "It is too early to announce any coalition…but we are trying to get together and now we are very comfortable with each other."
On Wednesday, Mamata Banerjee, chief minister of the eastern state of West Bengal and the head of Trinamool Congress party – the fourth largest in parliament – called for a unified opposition to challenge Modi's right-wing BJP in the 2024 elections.
Banerjee had previously said her party would contest alone.
"The Modi government's fascist steps have given a new chance for opposition parties to be united," Trinamool MP Sukhendu Sekhar Roy, told Reuters.
There was no immediate response from the prime minister's office but Modi has himself responded to some of the charges.
"When the agencies take action against those who are involved in corruption, the agencies are attacked. When the court gives a decision, the court is questioned. Some parties have together launched a campaign to save the corrupt," he said this week.
The opposition parties say they will also protest jointly in and outside parliament, court arrest and draft plans to counter the BJP across the country in coming weeks.
Majority of votes
The 14 main opposition parties accounted for 39% of the national vote at the last election in 2019 and won 160 seats in the 542-member parliament. BJP alone got 38% of votes but won 303 seats in the first-past-the-post system.
But there are signs that forging a lasting unity will be difficult.
Also read: Putin ally meets India's Modi in New Delhi
A senior leader of the Aam Aadmi Party (AAP), which rules the national capital territory of Delhi and the northern state of Punjab, said Congress was not in a position to be the main opposition "helmsman". It will have to cede space and support other groups in an alliance, said the leader, who requested anonymity since he was not authorised to speak to the media on a politically sensitive issue.
The Samajwadi party, the main opposition in India's largest state, Uttar Pradesh, has expressed similar opinions. The party's alliance with Congress in 2019 did not fare well.
Other opposition leaders who spoke to Reuters said their unity would depend heavily on Congress being willing to accommodate regional political parties and take a back seat in states where it no longer enjoys popular support.
The solitary success for a united opposition was in the 1977 general election, when the then ruling Congress was ousted by a coalition of parties across the political spectrum.
Still, the coming together of key parties such as Trinamool, Samajwadi, AAP, and the Bharat Rashtra Samithi in the southern state of Telangana, is a political turnaround as these parties have long opposed Congress on a range of issues.
Modi, however, remains hugely popular with high approval ratings after nine years in power and has been expected to easily win a third term in the face of a so-far divided opposition.
"Anti Modi-ism or anti BJP-ism cannot be the glue that brings together disparate opposition parties with different aspirations and ambitions and positions," said Nalin Kohli, the BJP's national spokesperson.
"There have been different times when they have sought to portray a united front in parliament but…that has never lasted beyond a short period or a maximum of a few weeks."


Source link