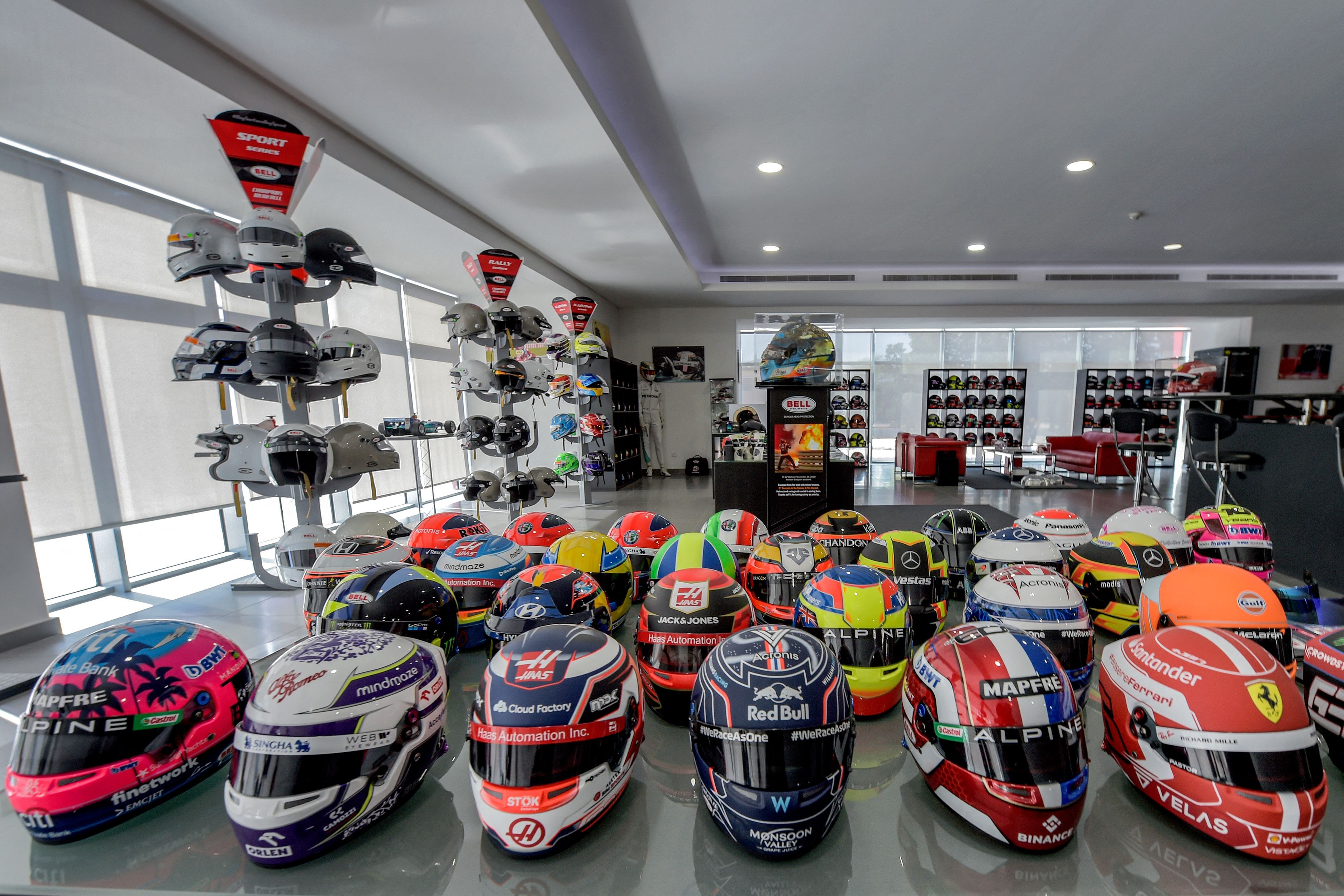 Host of a Formula One Grand Prix, Bahrain is cementing its racing footprint by locally manufacturing top-notch racing helmets for drivers as the Gulf kingdom clinches a manufacturing spot in the sport.
At a production facility in Sakhir – a southern desert region that has hosted the Bahrain Grand Prix since 2004 – the renowned Bell Racing Helmets are displayed inside plastic cases.
More than 45,000 helmets were produced there last year, said Aref Yazbeck, the Bahrain managing director for the Racing Force group which owns the Bell Racing brand.
"This year we are planning another increase in manufacturing," he told AFP from the Bell Racing headquarters in Bahrain.
The production facility is owned by Racing Force SPA, a multinational that specialises in motor sport safety equipment.
It manages several brands including Bell Racing – which started in the US in 1954 and is the leading supplier of helmets for Formula One.
During the 2023 Formula One season in Bahrain, 14 out of 20 drivers used Bell Racing Helmets produced at the Sakhir facility, Yazbeck said.
The sprawling complex was set up in 2015 as part of an effort by Racing Force SPA to centralise production efforts in one global hub.
The facility will expand from seven thousand to twelve thousand square metres by the end of the year, according to Yazbeck.
The Bell Racing Helmets have been sported by racing champions such as Lewis Hamilton, Charles Leclerc, Spaniard Carlos Sainz, as well as other members of the Ferrari, McLaren and Alfa Romeo teams.
In 2004, Bahrain became the first Arab country to host a Formula One race before the United Arab Emirates, Saudi Arabia and Qatar followed suit.
Investing heavily in sports, Gulf states trying to wean their economies away from oil are often accused of trying to 'sport wash' their reputation which is regularly undermined by accusations of human rights violations.
But a competitive tax system and exemptions on custom fees for certain imports makes Bahrain "the best choice," for helmet production, said Yazbeck.
Home to the US Navy's Fifth Fleet, the tiny kingdom's ties to Washington also boost its appeal.
"One of the main reasons of moving to Bahrain is the Free Trade Agreement between the US and Bahrain," which entered into force in 2006, said Yazbeck.
"This is very important for us because more than 55 percent of our manufacturing is shipped to the US."
Inside the factory, workers in grey t-shirts test the helmets for safety.
Others polish or paint their exterior before packing them in cardboard boxes for export to more than 80 countries worldwide.
"It takes 14 days from the day we start till the day we finish to manufacture one helmet," Yazbeck said.
"It's a manual job… it's a handmade product, it's craftsmanship."


Source link