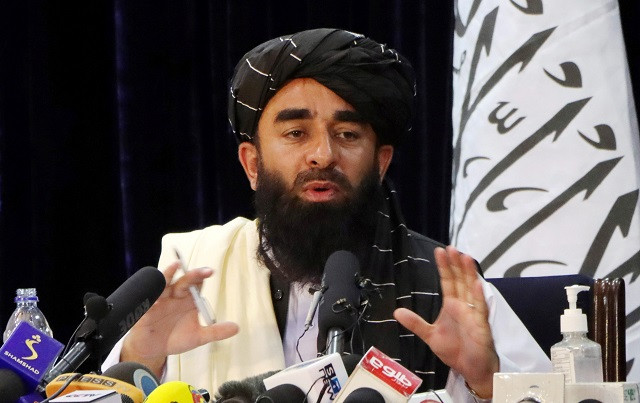 The main spokesman for Afghanistan's Taliban administration will move his office from the capital to the southern city of Kandahar, the information ministry said, a sign of the growing importance of the region that is home to its supreme leader.
The province of Kandahar is the historical birthplace of the Taliban movement.
Supreme leader Haibatullah Akhundzada lives there and rarely makes public visits to Kabul, about 450 km (280 miles) to the north, where national government offices, the cabinet and the acting prime minister are based.
"Zabihullah Mujahid and Samangani are both transferred to Kandahar," said Abdul Maten Qanee, a spokesperson for the information ministry, referring to Innamullah Samangani, a deputy spokesman.
Read more: UN Afghan staff told to stay home as Taliban signals UN female ban
It is one of the first known instances of an official in a senior role in the Taliban administration shifting their office from the capital.
The information ministry did not elaborate on the reason for the move but it suggests more prominence for those officials based in Kandahar.
Major decisions, such as restricting the access of girls and women to highschool and university and stopping most female NGO staff from working, have come from Akhundzada in Kandahar and been implemented by ministries in Kabul, officials have said.
Mujahid has for years been one of the main public voices of the Taliban, including during their insurgency, which ended when they took over as US-led foreign forces withdrew in 2021.
Though he regularly spoke to reporters by telephone and via text message, he first revealed himself at a news conference shortly after the Taliban took over.


Source link