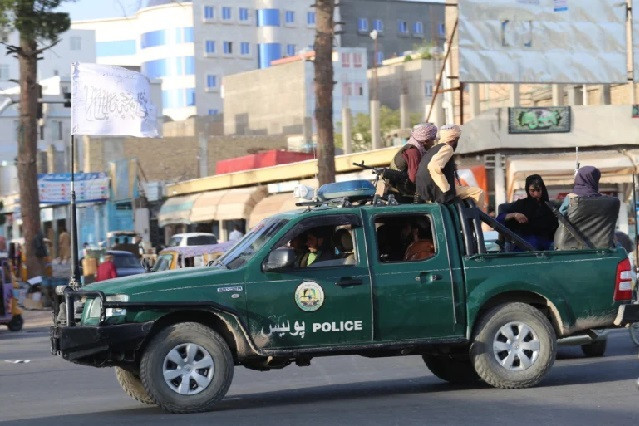 The foreign office of Afghanistan and India have inked agreements to train their professionals for 'achieving goals at the global level', including training ambassadors, diplomatic staffers, and tactical training for all departments.
A notice available with The Express Tribune highlighted that the Indian embassy in Kabul signed the agreement named "immersing with Indian thoughts", under which the diplomatic staff and other high officials would be trained online at the Afghan institute of diplomacy located in Kabul.
Diplomatic sources in Kabul said that these linkages were established via the Iranian government and would further create waves between Kabul and Islamabad. They added that Islamabad should open its training facilities, including military and diplomatic institutes, to the interim Afghan government for a cordial environment in the region.
Read India backing terrorists operating from Afghan borders: defence minister
Furthermore, another agreement was earlier signed with the Ministry of Defence, which led to the first batch of army cadets passing out from India's military academy while the second is under training.
The news comes shortly after newly released US documents revealing that India's funding of Afghan militia leaders, rather than the Afghan government, was a significant contributing factor to the collapse of the government before advancing Taliban forces in August 2021.
According to Indian media, a report by the Special Inspector General for Afghanistan Reconstruction (SIGAR) cites former Afghan Army General Hibatullah Alizai's statement that the money given to warlords should have gone towards paying the Afghan National Defense and Security Forces (ANDSF) salaries.
SIGAR's report, released earlier this week, examines the factors that led to the collapse of the ANDSF, including the underdevelopment of the Afghan military and police capabilities over the past two decades.


Source link