Actors, Hollywood studios still at odds on AI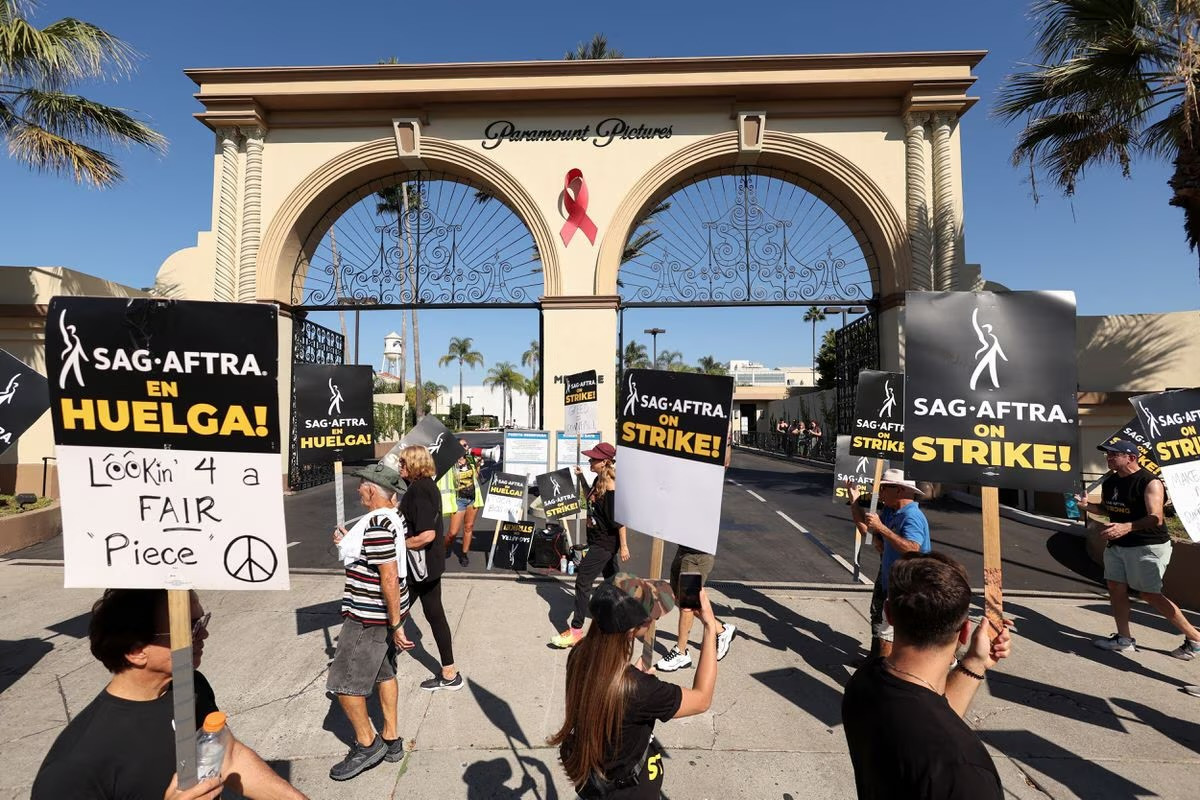 Negotiators for Hollywood actors and major studios have not resolved concerns about artificial intelligence (AI) and other issues in talks aimed at ending an 111-day strike, the SAG-AFTRA union said late Wednesday.
The union said it had presented a revised proposal on the use of artificial intelligence to the Alliance of Motion Picture and Television Producers (AMPTP), which represents Netflix, Walt Disney and other media companies.
SAG-AFTRA, in a note to members, said it met with the AMPTP "for more than three hours this afternoon and evening to present and review our revised proposal."
The union has been seeking limits on how studios can use generative AI technology when making movies and TV shows. Actors fear they may be replaced by digital performers or that their likenesses may be used without their permission.
The statement said other issues remain under discussion.
"We continue to await the AMPTP's response to our comprehensive counter proposal package which we gave them on Saturday, addressing outstanding issues," SAG-AFTRA said.
Representatives of the AMPTP did not immediately respond to a request for comment.
SAG-AFTRA went on strike in mid-Julydemanding higher minimum salaries and other gains, and members have been picketing outside studio offices in New York and Los Angeles.
"Please know that your presence on the picket lines and support on social media remain a source of inspiration," SAG-AFTRA said to members on Wednesday.
Film and television writers also walked off the job this year in a battle for AI protections and an increase in compensation in the streaming TV era. They reached a deal with the AMPTP in late September.
The dual strikes shut down most scripted production in the United States, put thousands of crew members out of work and cost the California economy at least $6 billion, according to the Milken Institute.