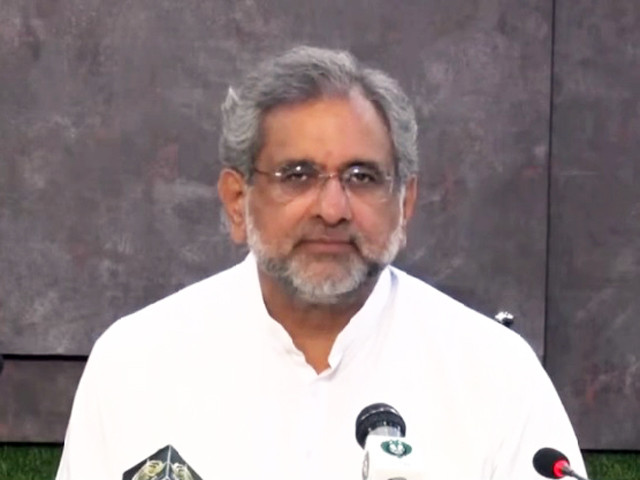 Former prime minister and Pakistan Muslim League-Nawaz (PML-N) leader Shahid Khaqan Abbasi on Tuesday said that delaying the summary of a new army chief was a "violation" of the constitution of Pakistan.
Expressing his concern over the delay, the PML-N leader spoke to a private TV channel, saying that the authorities concerned should send the summary to Prime Minister Shehbaz Sharif so that he could decide on the much anticipated matter.
The former prime minister warned to approach court if an incompetent person is included in the proposed list of candidates for the top slot of the army.
The process of appointing the new army chief starts after General Headquarters (GHQ) sends the list of candidates to the authorities to decide.
Defence Minister Khawaja Asif had assured on Monday that the appointment of the next chief of army staff (COAS) would be finalized within 48 hours.
Talking to a private news channel, the defence minister said that the ministry would receive a list of the senior officers from the GHQ by tomorrow, adding that the ministry would then move a summary to the prime minister in that regard during the next 24 hours.
Asif maintained that the nomination of the candidates for COAS was the prerogative of the GHQ.
The minister rejected rumours of any civil-military rift over the appointment, saying that the incumbent COAS respects Nawaz Sharif.
Refraining to comment on the relationship between General Qamar Javed Bajwa and Imran Khan, the defence minister said it was not his place to comment on that as General Bajwa would better know about that.


Source link