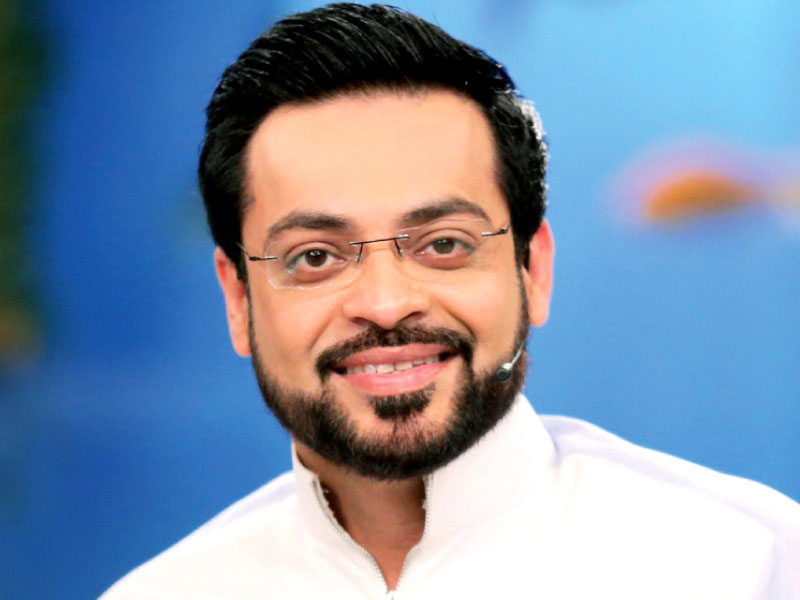 Following the court's orders, the Health Department of Sindh has issued a letter to the police surgeon of Karachi for the exhumation and post-mortem examination of MNA Dr Aamir Liaquat Hussain to determine the cause of his death.
A renowned television personality, Liaquat passed away on June 9 under mysterious circumstances.
Following his death, his family refused to allow a post-mortem examination. Subsequently, on the order of the magistrate, the body of the deceased was thus examined externally and handed over to their heirs, following which he was buried.
In light of the court's directives, the provincial health department has now formed a four-member medical board headed by Karachi Police Surgeon Dr Samia Syed. The lawmaker's body would be exhumed on June 23 in the presence of relevant magistrates and other police officials.
Following exhumations, some specimens of Liaquat's body will be taken to the laboratory for chemical examination to ascertain the cause of his death.
Last week, the court had ordered the autopsy of the famous TV personality after a petition was filed demanding an autopsy.
The court also directed the authorities concerned to make all necessary arrangements in accordance with the law.
During the hearing, attended by Liaquat's heirs and the government legal team, the public prosecutor stated that his heirs did not want a post-mortem to be conducted as it would "hurt their father's soul".
According to the heirs, they do not suspect any foul play in the former politician's death.
The police had also presented a report in court stating that the police surgeon could not ascertain the cause of death till an autopsy was performed.
Abdul Ahad, a citizen, had filed a petition in the judicial magistrate's court regarding the post-mortem, stating that Liaquat died under "mysterious circumstances" and determining the cause of his death was important as the deceased was a lawmaker and a TV host.
On Monday, Judicial Magistrate East Hussain Memon ordered the secretary to form a medical board and fix a date for the exhumation of Liaquat's body for post-mortem.
Also read: Court orders autopsy of Aamir Liaquat's body