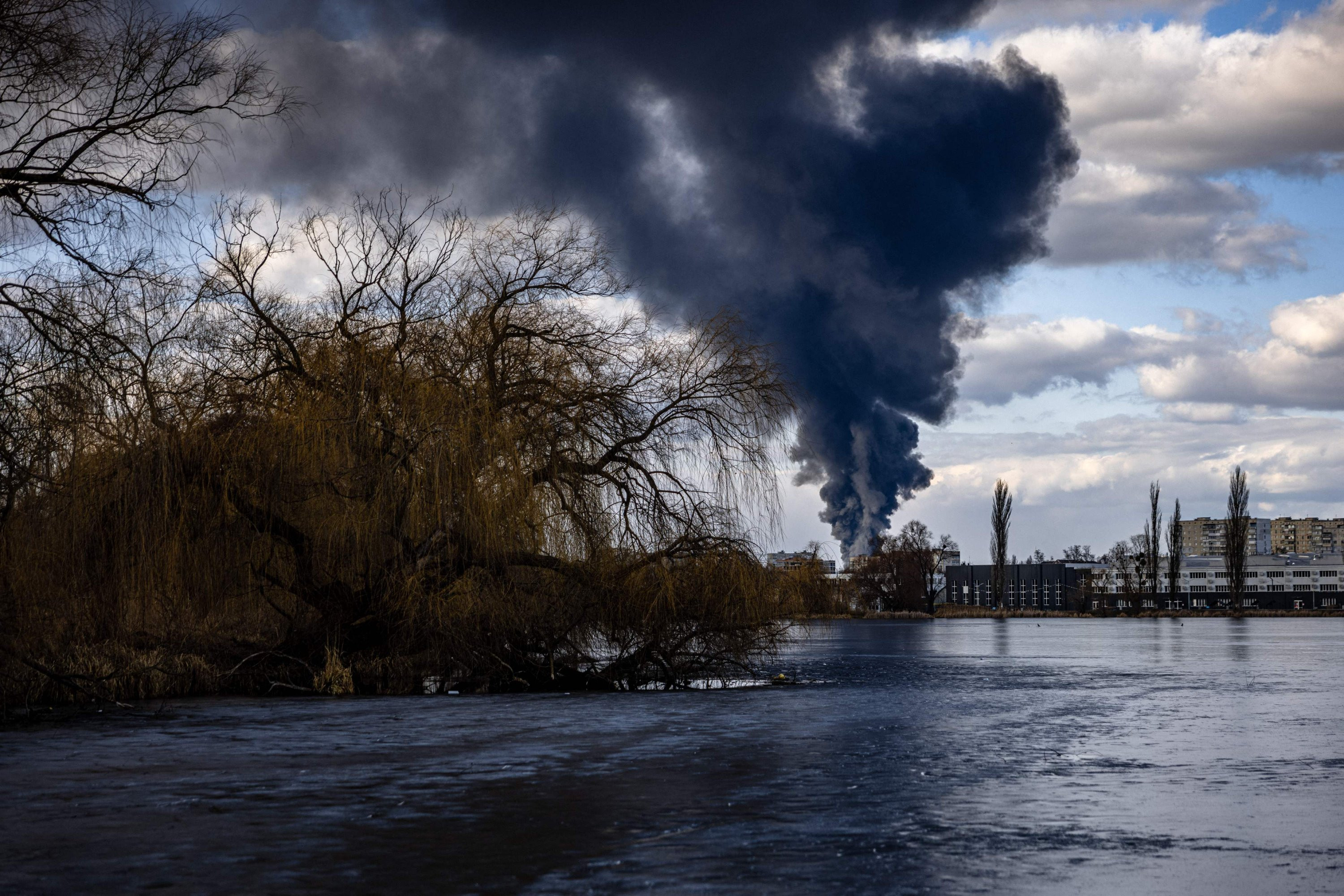 Much has been stated about Pakistan and India's ambiguity since Russia's intervention of Ukraine. However, not enough attention has been put on the irrevocable factors outside India's control that will define its policy in the future. The acts of Russia have upped the ante for all, including Pakistan and India. Both countries are left in a cosmos where they are not able to take sides. While American intelligence predicted a conflict, most observers, including China, were leery of President Vladimir Putin's willingness to take risks. The conflict, as well as the immediate sanctions imposed by the European Union and the United States, make one thing quite clear: this is Russia's rupture with the West for the conceivable future.
Pakistan and India; two nuclear powers are still confuse and hesitant to take any sides. Why is that? And in contrast to that, Singapore, a tiny non-nuclear country came in front as a bulwark against Russia and imposed sanctions on it. Singapore last levied unilateral sanctions on another nation 44 years ago, when it reprimanded Vietnam for invading Cambodia that was then named as Kampuchea. And this time, Singapore avoid the explicitly to choose between the bigger countries and slashed the sanctions on Russia.
What is on the stake?
Russia's incursion of Ukraine has thrust Europe into its greatest tragedy since World War II, with financial implications spilling to Asia. While Asian equity markets rebounded on Friday, following Wall Street's lead, economists warn that higher commodity prices, supply chain disruptions, and a higher inflation crunch are poised to strain consumers in the region and disrupt daily life.
Southeast Asian economies are likewise grappling for the impact of increasing crude oil and natural gas costs. Several nations in the area, notably Indonesia by taking the lead, have condemned the Kremlin's actions in Ukraine but have refrained from imposing their own sanctions.
The reluctance behind not taking any sides by Asian countries is the fact that Russia is the world's second-largest natural gas exporter and third-largest producer of petroleum. Sanctions on Russia will mean increase in energy prices. Higher oil prices are a net negative for Asia since Pakistan and India are both oil importers. This will culminate in higher inflation and higher prices. This will reduce consumer purchasing power.
More investors in the region would be pushed to put their money into more stable, low-risk assets as a result of the crisis. Because gold is a natural asset for the local population, its price will also see a rise here. Gold is prepared to come into its own as a hyper-inflation buffer, or as a hedging strategy against uncertainty, and a retest of the previous all-time highs near US$2100 an ounce cannot be ruled out.
A full-fledged invasion of Ukraine would put several central banks in a bind. Despite an aggravation of the world's severe inflationary pressures when oil reaches $130.00 per barrel, interest rates might remain constant. Uncertainty, as well as the US dollar and gold, will continue to triumph, and global stagflation may be a solid reality for some time to come.
Weird situation for India
India is at the doorstep to receive the first shock of this economic meltdown because India is the third largest oil importer, not in Asia but in the world. And by looking at the Dollar to India rupee exchange rate, the Indian rupee already started slipping against US Dollar. This will add oil to the fire as it will effect directly to the average Indian.
India's alternatives are to plead for peace without naming names, as it has been doing, or to explicitly condemn the breach of Ukrainian sovereignty. While India has managed to strike a fine balance thus far, the longer this war continues, the more difficult it will be to defend this ambiguity. Ukraine has often requested that New Delhi utilize its clout with Moscow.
For the time being, these questions are unlikely to have an impact on India's position in the Quad grouping of the United States, Australia, and Japan, or on America's Indo-Pacific policy. When it comes to Russia, Washington is well aware of India's tough situation. However, this does not absolve India of responsibility. After the dust settles, the Russia-China partnership will be stronger than ever, with the two countries coordinating their actions and policies, especially in India's backyard.
Weird situation for Pakistan
Pakistan Prime Minister Imran Khan, who was in Moscow on the day Russian forces marched into Ukraine, is no doubt aware of this potential — Kashmir being a major topic of discussion with Putin. If these players can find a method to get around sanctions, a realignment of alliances may provide them with extra benefits. This may explain why, throughout the current crisis, Pakistan have been hesitant to take sides.
Pakistan, even if it wishes will not be able to cash in the situation by taking oil from Russia. Booking the deal aside, even buying at lower prices per barrel will not do any good for Pakistan. Because Russia has crude oil and Pakistan don't have the machinery and capacity to take the crude oil and make it work by refining it.
On the other hand, last year Pakistan get into a contract for $85.6 million to Ukrainian state weapons firm UkrOboronProm for the modernization of T-80UD combat tanks. Ukraine also negotiated fresh orders for 6TD1 and 6TD2 engines with Pakistan. On the margins of the IDEX 2021 show, the Ukrainian defense also reached a deal with Pakistan for the repair and support of the T-80UD tank fleet. Ukraine is providing Pakistan support in maintaining, upgrading and eradicating mechanical faults in their machineries. Most of the Pakistan Army tanks are Ukrainian machines and Pakistan at no cost can take sides. Pakistan can't stand with Russia because Islamabad wish to get gas and oil from their and Pakistan defense agreements are with Ukraine. If imports are not curtailed and exports do not grow, we may see SBP hiking the interest rates to around 12%, or the rupee may fall to near Rs200 per dollar.
The delicate path ahead
South Asian countries with increasing energy demands may find a ready supplier in Russia. Russia is already assisting in the establishment of a nuclear power plant in Bangladesh, which will be financed by Russian loans – a model that China has successfully implemented in Pakistan; i-e CHASNUPP and that Russia will be eager to expand to others. While New Delhi-Moscow-Islamabad have coordinated their operations in South Asia, times have changed.
You benefit more from this crisis if you are a commodity exporter. However, customers who will suffer increased costs are critical in an economy that is mostly driven by domestic demand. This stand same for both Pakistan and India.
Unless the US and Europe throw Ukraine under the political wagon and completely appease Putin, it appears like Brent crude will reach $120 per barrel sooner than expected. This could have a negative effect on the economy in many parts of the region, which accounts for around 35% of global oil consumption but just 8% of its production. India is the third largest importer and Pakistan is in the line to get the wish list fulfilled to address it's dried up winter gas concerns and oil concerns.
Any stance that Russia perceives does not support their position will be costly. At worst, it might spell a severe break with history — the termination of one of India's most important unique partnership with Russia in the last half-century and Islamabad getting into relationship with Russia will face a hard break.