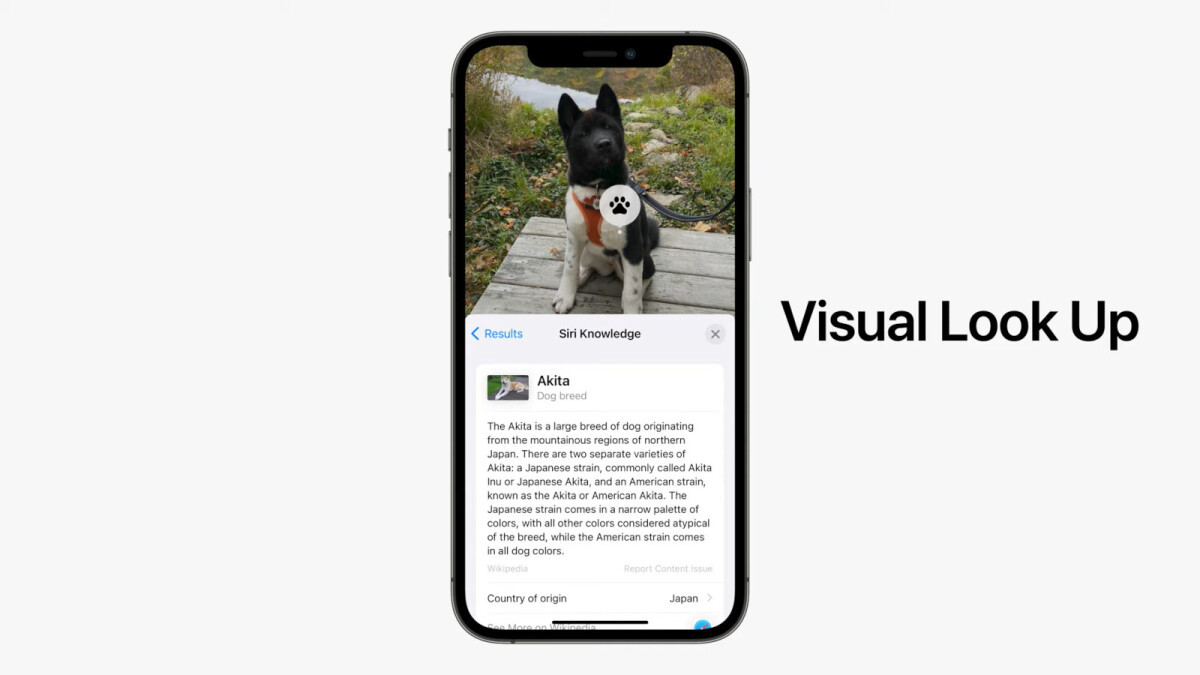 The Visual Look Up feature on iOS15 can help identify plants, animals, landmarks and more with just a mere button.
According to the Apple website, to access the feature, you can swipe up on any picture or tap the information icon on any photo, and  highlight recognizable objects and scenes to be identified. The feature, discovered by Tom's Guide, will help identify plants, breeds of animals, art pieces, landmarks around the world, flowers and books. 
The feature was intially only available in the US when it launched, but can now be used by users in Australia, Canada, Great Britain, India, Mexico and Singapore, in a variety of languages. 
To use this feature, you will require an iPhone with A12 Bionic chip or newer, which debuted in 2018 on the iPhone XS and iPhone XS Max. 
How to use Visual Look Up
Take a picture of the object you want to identify and find it in the Photos app. You can either swipe up or tap the (i) button at the bottom of the screen, to see a banner that says "Look Up". Tap the banner to get information from Siri, similar images from around the web, and more information about the object in the picture.