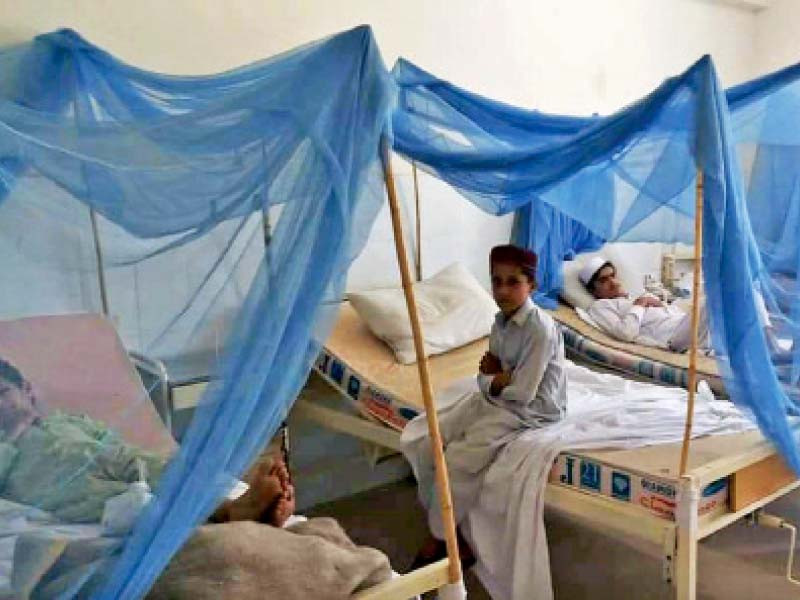 A total of 81 more dengue cases have been reported in Khyber-Pakhtunkhwa (K-P) in the last 24 hours. Officials said that with the 81 new cases, the total number of dengue patients in the province reached 9,892.
Fresh cases of dengue fever are being reported despite the severe cold wave in the province.
The official said that total number of dengue deaths in the province remained at nine while a total of 69 dengue patients are being treated in hospitals.
He said that 57 people tested positive for dengue in Peshawar alone despite the fact that there is a severe chill in the air in the district which is worrisome for the doctors too.
The total number of dengue patients in Peshawar has reached 5,208, the health official said.
Read Dengue emergency to be lifted as cases drop
There are at least one or two patients in each household in Peshawar and locals claim that the number of patients is much larger than the officially acknowledged figure.
Dengue was confirmed in five persons in Haripur, however, 151 people have recovered from the disease in the last 24 hours in the province too, he said.
On the other hand around 30 Covid-19 patients are under treatment in the Khyber Teaching Hospital.


Source link