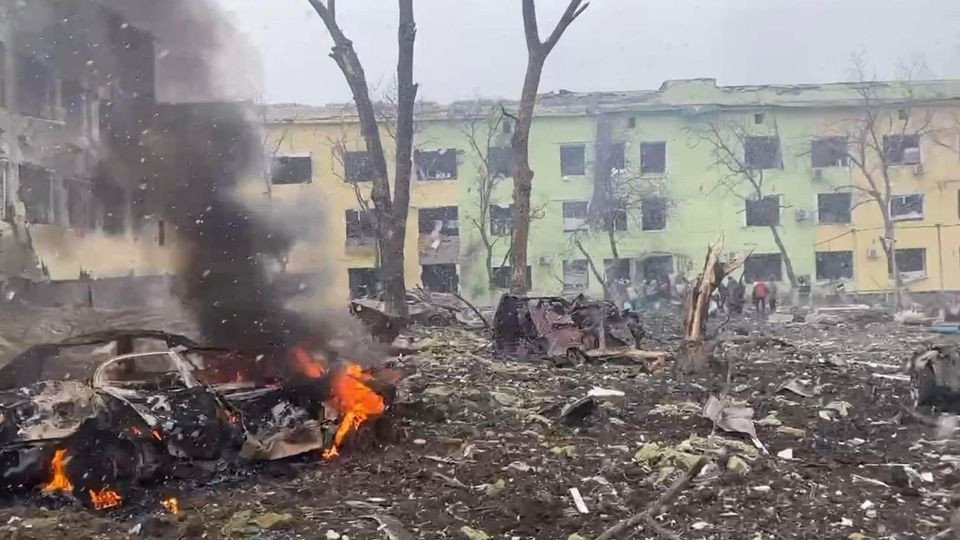 Since the beginning of the Russia-Ukraine war on Feb. 24, the World Health Organisation has verified 43 attacks on health care, the WHO chief said Wednesday.
"WHO condemns all attacks on health care, wherever they occur. It is against international humanitarian law," said WHO Director-General Tedros Adhanom Ghebreyesus at a webinar on the war in Ukraine and the Covid-19 pandemic.
"We continue to call for attacks on health care to stop."
His condemnation came as the UN Human Rights Office announced that it had recorded 1,900 civilian casualties, including 726 deaths, in Ukraine since the start of the war, saying that the actual figures were "considerably higher."
Mike Ryan, WHO's executive director for health emergencies, said the attacks flouted international humanitarian law.
Read more: No breakthrough in Russia-Ukraine talks as besieged civilians endure bombardments
"Health is becoming a target in these situations.
"It is not only against humanitarian and international humanitarian law to carry out attacks like this, but also the responsibility of all parties in conflicts" to avoid carrying them out, he said.
Tedros underlined that in its appeal for Ukraine, WHO had received just $8 million of the $57.5 million it sought.
"Huge amounts of money are being spent on weapons. We ask donors to invest in ensuring that civilians in Ukraine and refugees receive the care they need," said the WHO chief.
More than 3 million refugees have fled to neighbouring countries since the Russia-Ukraine war started, according to the UN.
Also read: Kyiv destroyed deadly samples from US-funded biowarfare labs: Russia
More than 300 health facilities are along conflict lines or in areas that Russia now controls, and an additional 600 facilities are within 10 kilometres (6.2 miles) of the conflict line.
"Tragically, Ukraine is not the only place where patients, health workers, facilities, infrastructure, and supply are under attack," said Tedros.
He added: "2022 is only 75 days old, but already WHO has verified 89 attacks on health care around the world, in Afghanistan, Burkina Faso, the Democratic Republic of the Congo, Libya, Nigeria, the occupied Palestinian territory, Sudan, the Syrian Arab Republic, and of course, Ukraine."